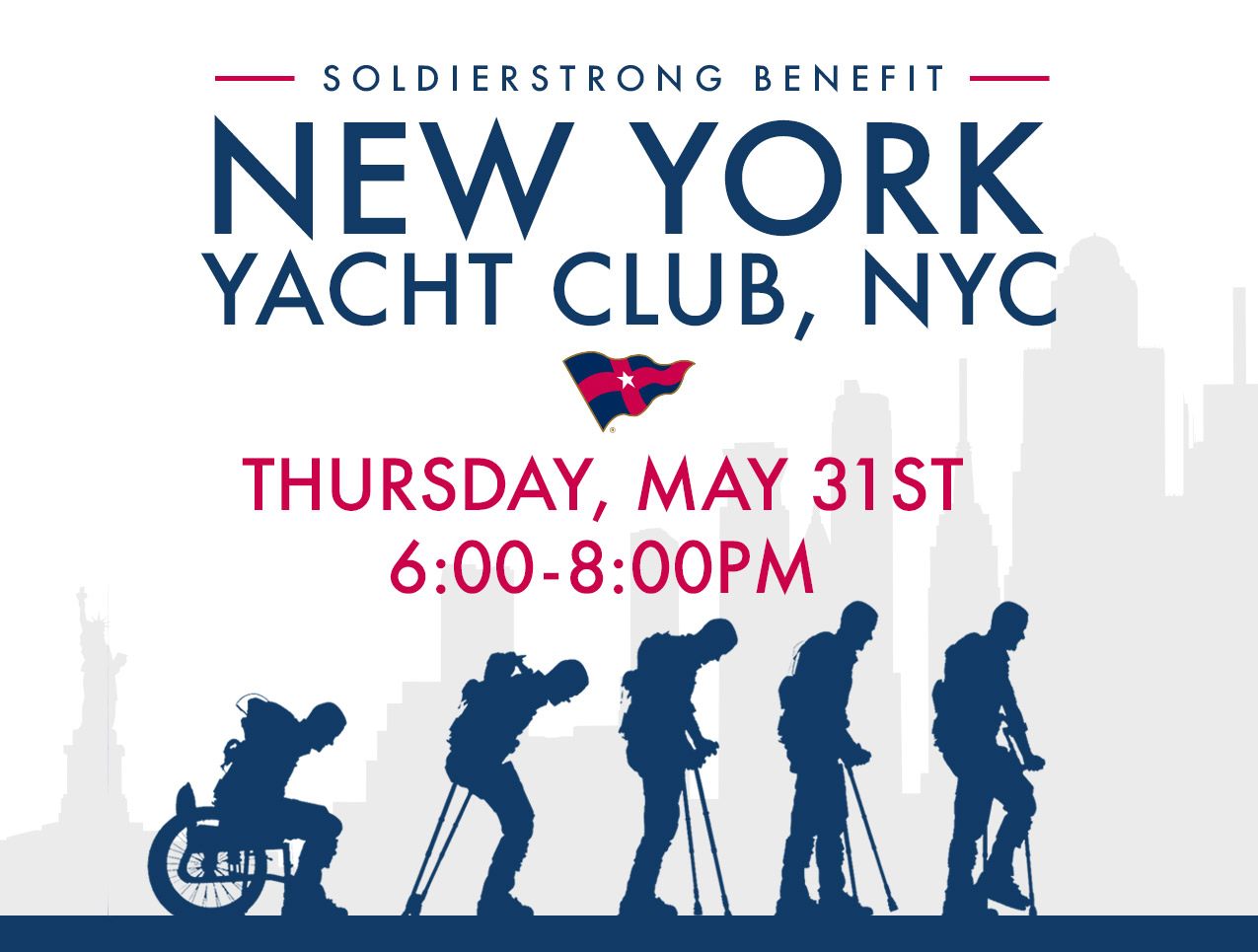 New York Yacht Club, NYC – Annual Fundraiser
Honoring Leora & Steven Levy
with special guest Fox News anchor Dana Perino
Please join SoldierStrong, and support the veterans we serve, as we host our SoldierSupport benefit, Thursday evening May 31st, 2018 at the New York Yacht Club from 6:00 P.M. to 8:00 P.M.
The evening will begin with a one-hour cocktail and Hors d'oeuvres reception followed by a program covering our missions. Event details and high-level VIP participants to follow.
6:00-7:30 p.m. cocktail reception
The program starts at 6:30pm
SoldierStrong is a 501(c)(3) charitable organization that transforms the lives of injured veterans by providing cutting-edge medical technology, rehabilitation access, and education otherwise unavailable to them.
SoliderStrong has awarded $500,000 in scholarships and donated over $2,500,000 of advanced rehabilitative and powered prosthetic devices to help over 25,000 veterans.
SoliderStrong's quantifiable success has earned GuideStar's Gold Seal of Transparency.