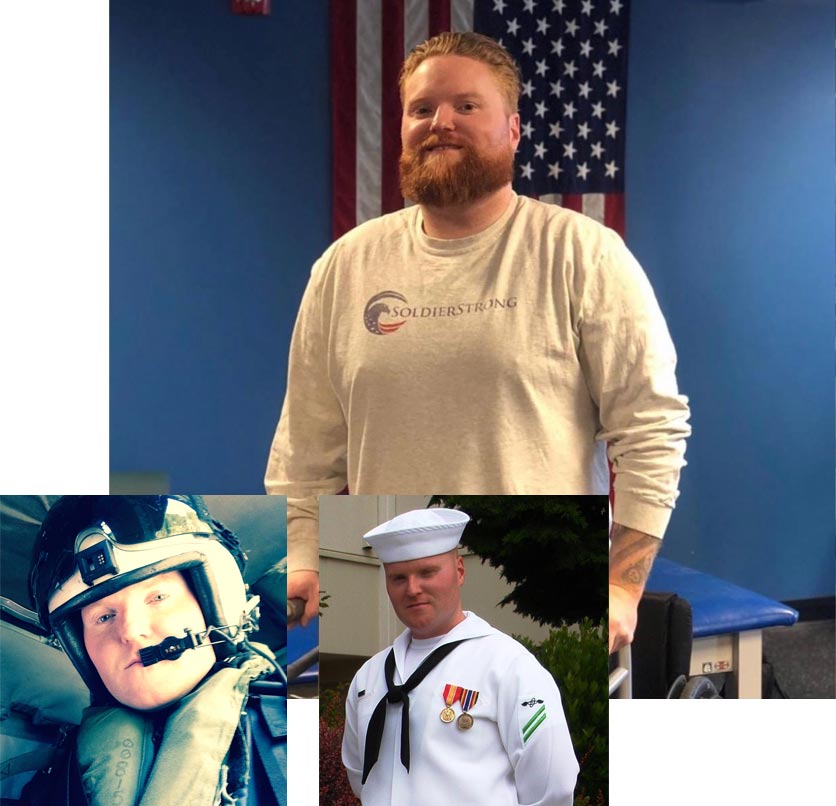 Philip joined the Navy in April of 2010 at 24. It was May of 2014 when Nolan and his shipmates decided to do a pre-work exercise on mountain bikes. Making a wrong maneuver Philip fell and broke his spine leaving him paralyzed and requiring the use of a wheelchair.
Years had gone by and Philip was not receiving the care needed to treat his spinal injury. It was through SoldierStrong and an independent physical rehabilitation facility, Project Walk, that Philip was introduced to the SoldierStrong Physical Recovery Program.
Since working with SoldierStrong and a New Jersey based Rehab center specializing in spinal care Nolan has been able to regain feeling in his calf muscles. According to neurosurgeon's, this is a sign Philip might actually regain some level of walking mobility, something Philip was told in the past would never happen. This is something SoldierStrong has also heard before in other program recipients….that are now walking! SoldierStrong is proud to be partnered with facilities such as Project Walk to give our veterans the possibility of standing or walking again.
"The problem is that your recovery doesn't end after a few months of surgeries and rehabilitation. You have to keep pushing, which is the hardest part of all."