Real Recovery
Experience the Power of Immersive Rehabilitation
REAL® Immersive System
Penumbra's REAL Immersive System is an advanced rehabilitation technology using virtual reality specifically designed for healthcare to deliver engaging, immersive therapeutics to promote better health, including furthering motor skills, functional skills, and cognition.
REAL System is FDA Cleared for rehabilitation exercises conducted in a clinical environment prescribed and supervised by a medical professional trained in rehabilitation therapy.
Please visit www.realsystem.com for more information.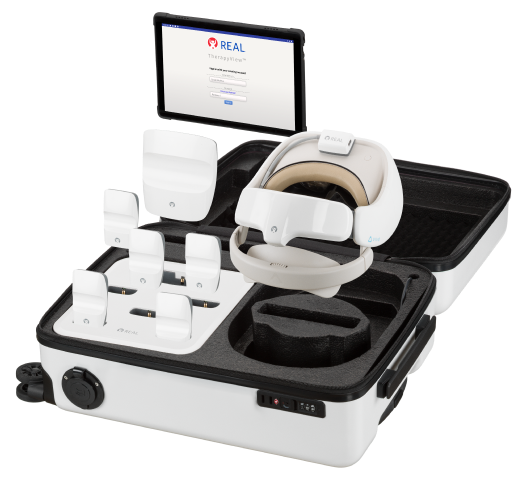 Derek: Core Strengthening and
Trunk Control Rehabilitation
Derek is a patient with an Incomplete Spinal Cord Injury who needed rehabilitation to improve strength in his weaker arm, increase core/trunk stability, sit unassisted, and address generalized muscle weakness.
Derek has way better core/trunk control, and movement than he had before, as well as an increase in his sitting tolerance and faster reaction time.
— Andon, Derek's Therapist