Your Donation at Work
At SoldierStrong, we believe efficiency, transparency and excellence should be at the heart of everything we do. We keep our operating costs extremely low to insure your generosity has maximum impact.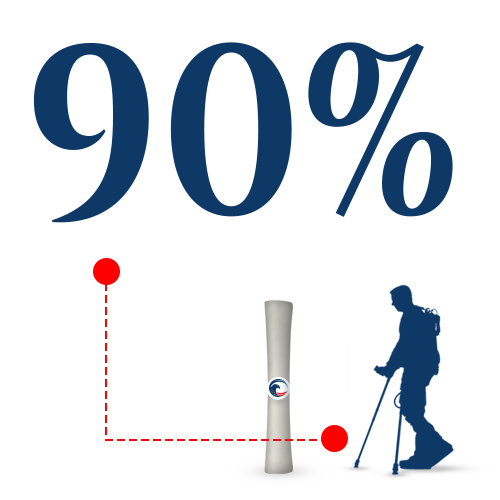 90% of every donation directly funds the purchase of the SoldierSuit or a SoldierScholarship.
9-12%
of our operating budget goes toward administrative cost—a number we are committed to keeping very low.
Administrative Costs
SoldierStrong Programs
Nationwide Impact
12 veterans hospitals around the country have been given Ekso GT™ robotic exoskeletons, providing thousands of veterans with access to the life-changing technology

SEE FOR YOURSELF
VIEW THE TESTIMONIAL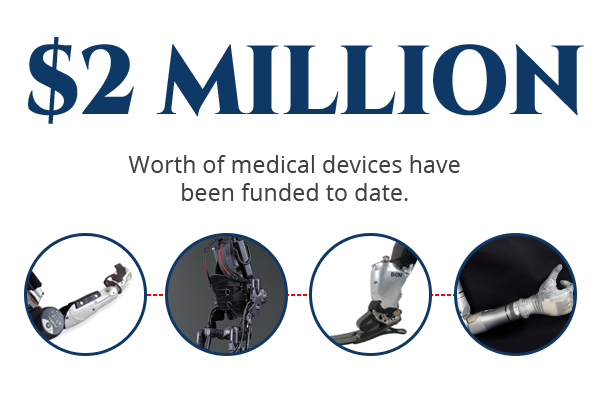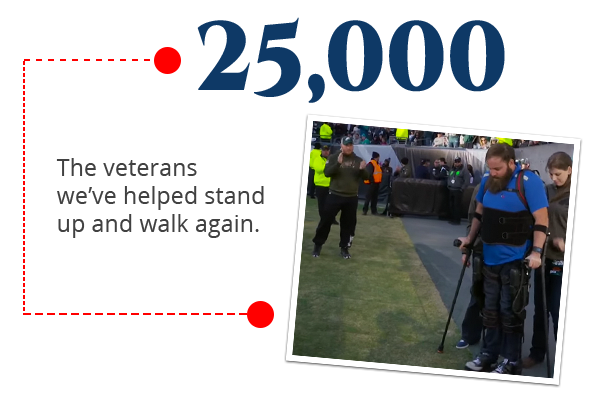 The Ekso Suit Is Helping Heroes Walk Again
Matt Ross: SoldierStrong's Missions = Real Life-Changing Impact
When veteran Matt Ross (Ret. Army) suffered a devastating spinal injury while working on his farm, doctors said he was lucky to be alive. They also said he'd never walk again. But, with his daughter getting married the next year, Matt had different plans: He was going walking his daughter down the aisle. And, thanks to SoldierStrong and Matt's unflinching drive, that plan became a reality.
"If that Ekso hadn't of pushed me forward…I probably wouldn't be at the point I'm at now. I don't think that I would have progressed that fast.
You get all your freedom back again. Instead of being confined to a wheelchair for the rest of your life … You can stand up. You can walk. You can do the things that you used to be able to do.
After my accident, the first time I stood up … the rush you got, the feeling you got, there's just no explanation for it."
Our advisory board is made up of leaders from across the political, business, entertainment and education spectrum, including a US Navy SEAL Commander (ret.), a United States senator (ret.), United States congressman (ret.), a U.S. Navy Vice Admiral (ret.), the co-founder of World Wrestling Entertainment and other leaders that personify our commitment to excel-lence.
Frequently Asked Questions