Our Mission
SoldierStrong provides revolutionary technology, innovative advancements and educational opportunities to veterans to better their lives and the lives of their families.
The Story
Small goods. Large impact. From this simple ethos, SoldierStrong began its journey of helping the men and women of the armed services through theirs. Along the way, we've developed into a veterans non-profit organization with a national profile that now stands at the forefront of efforts dedicated to improving the lives of our nation's heroes.
Back in 2009, we saw that soldiers deployed to the wars in Iraq and Afghanistan lacked some basic essentials – namely tube socks and baby wipes, cherished items for troops deployed in the War on Terror. Moved to take action, we founded SoldierStrong.
Soon we were working with local businesses and organizations around the Stamford, Connecticut area to coordinate sock drives and collect donations. Word of our mission spread and our partnerships grew in scope to include businesses such as Cablevision, Sports Illustrated, ConAir, and Newman's Own, in addition to a number of schools, universities, churches, and other civic organizations.
People took notice – SoldierStrong shipped over 75,000 pounds of items to our troops fighting in the Afghan and Iraq wars. Our fundraising events and sock drives drew great praise here at home, receiving a commendation from the U.S. House of Representatives and a Presidential Call to Service Award from the White House.
As the wars in Afghanistan and Iraq wound down and our ambitions to provide help grew, SoldierStrong's focus pivoted from providing goods to soldiers abroad to providing help for veterans to thrive here at home. Our efforts quickly evolved beyond simple sock drives.
We formed our SoldierScholar program to provide scholarships for veterans and multiple programs to provide psychological and physical therapy to help veterans overcome trauma. Today our BraveMind virtual reality therapy has helped combat post-traumatic stress suffered by our military veterans, and our SoldierSuit program uses the latest exoskeleton suit technology to help paralyzed veterans walk again.
Although we've since left care packages behind to tackle new challenges, SoldierStrong remains committed to its founding principles: providing our patriots with the resources and support they need to overcome obstacles new and old. The goods that we provide now range from state-of-the-art medical devices to veteran scholarships that unlock educational opportunities at some of our nation's most prestigious institutions. Though these contributions are not small, our impact continues to be outsized.
The many years of generous support by individuals and businesses humbles us. Your contributions have allowed us to grow into one of America's leading nonprofits for veterans, and we promise to always strive to use your donations for veterans to the greatest effect.
Our Organization
SoldierStrong was originally incorporated under the Parent Name Start Now, Inc. (StartNow! Inc) as "SoldierSocks" (Soldier Socks Inc) on September 18th, 2009, in compliance with the laws of the state of Connecticut. StartNow!'s U.S. Federal tax identification number is 80-0422929. "SoldierSocks" and StartNow! Inc operated as a combined veteran service organization though each supporting their separate causes for soldiers of our armed services. The rapid growth of SoldierSocks made it necessary for it to become its own entity.
On November 26, 2013, SoldierSocks was officially "spun off" from its parent and incorporated separately as a non-profit public benefit corporation under the name Soldier Socks Inc. Its U.S. Federal tax identification number was 46-2142225. A few years later, as our original mission of collecting and shipping care packages to troops overseas shifted to serving the needs of returning veterans, it was decided that our name should better reflect our new mission. On August 29th, 2015, our name was officially amended and changed to "SoldierStrong" (Soldier Strong Inc). It still operates under the Federal Tax ID 46-2142225.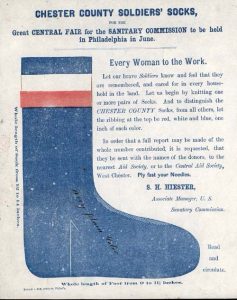 As a non-profit for veterans, SoldierStrong belongs to a storied tradition of giving to our armed forces. Historically, socks, the simple item around which our cause and original organization name (SoldierSocks) coalesced, have always been important to our troops. We're building on this legacy by providing our nation's heroes with advanced medical devices that would have existed only in the imaginations of our forefathers. While the items have clearly changed considerably over the centuries, the guiding impulse behind our work as a charitable veterans organization remains unchanged.
The United States Internal Revenue Service determined that SoldierStrong is a public charity and is exempt from federal income tax under Section 501(c)(3) of the Internal Revenue Code. The Internal Revenue Service has also determined that contributions to SoldierStrong are tax deductible to donors under IRC Section 170. Donors are encouraged to consult their tax advisers regarding the tax deductibility of donations.