Advisory Board
Emeritus
Board of Directors
Scott V. Duffy* – Co-Founder
William Colfer III – Director
*In Memoriam
×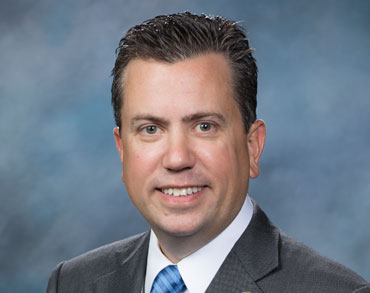 Dan Boren

Dan Boren is the President of Corporate Development for the Chickasaw Nation. Based in Oklahoma, Dan helps to drive the Nation's business diversification strategy. In his capacity, Dan serves on numerous boards within the Nation that cut across the technology, health, financial services and energy sectors.
Before joining the Nation, Dan represented Oklahoma's 2nd Congressional District in the U.S. House of Representatives for four terms before retiring in 2013.
While in Congress, Dan played a leadership role on Native American issues, serving as the Ranking Member of the House Natural Resources Committee's Subcommittee on Indian Affairs. Dan helped shape key national economic recovery policies as a member of the House Financial Services Committee. Dan also served on the House Armed Services Committee and House Select Committee on Intelligence and earned a reputation for being able to work with members of both parties to pass laws that strengthened U.S. defense and national security.
Before election to Congress in 2004, Dan served in the Oklahoma House of Representatives and was the first freshman state lawmaker ever to be elected as Caucus Chairman.
Dan continues to find ways to contribute to his community. He currently serves on the boards of the Jasmine Moran Children's Museum, National Rifle Association, Seminole State College Educational Foundation, OU Children's Hospital Foundation, IBC Bank, Canterbury Voices, Oklahoma Academy, OKC Boathouse Foundation, Domestic Energy Producers Alliance, Sovereign Asset Management (Chairman), Walnut Creek Property Investments and the Last Frontier Council (Boy Scouts of America), the Oklahoma Foundation for Excellence and Stella Nova.
Dan earned his B.S. in Economics at Texas Christian University and a M.B.A. in International Business from the University of Oklahoma.  Dan currently resides in Edmond, OK with his wife, Andrea, and their two children, Janna and Hunter.
×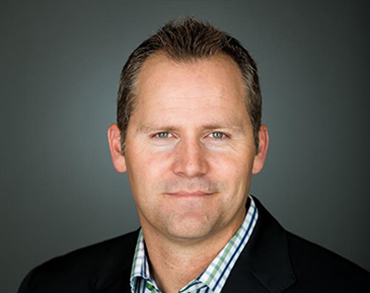 Rorke Denver

Commander Rorke Denver has run every phase of training for the U.S.Navy SEALs and led special-forces missions in the Middle East, Africa, Latin America and other international hot spots. He starred in the hit film Act of Valor, which is based on true SEAL adventures. His first book, the New York Times Bestseller: Damn Few: Making the Modern SEAL Warrior, takes you inside his personal story and the fascinating, demanding SEAL training program. In 2006, Denver was officer in charge of BRAVO Platoon of SEAL Team THREE in Iraq's Al Anbar Province in one of the most combat- heavy deployments of any regular SEAL team since Vietnam.
Denver was awarded the Bronze Star with "V" for valorous action in combat. He holds a Bachelor of Arts degree from Syracuse University, where he was an All-American lacrosse player and captain of the varsity lacrosse team. He earned a Master's Degree in Global Business Leadership from the University of San Diego. He is a highly sought after leadership consultant and speaker.
×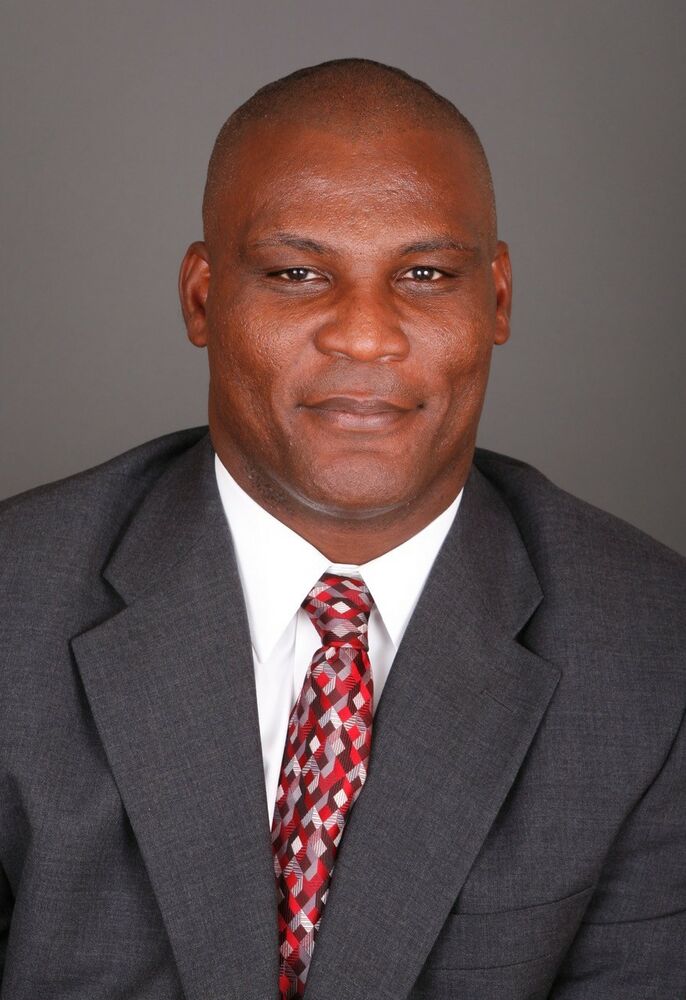 Colonel Gregory D. Gadson, USA (Retired)

Colonel Gregory D. Gadson, a Chesapeake, Va., native; served our nation in the United States Army for more than 26 years.
Col. Gadson's service culminated as the Garrison Commander of Fort Belvoir, where he oversaw the daily operations of the post, a strategic sustaining base where more than 50,000 military personnel and employees provide logistical, intelligence, medical and administrative support, and command and control for a mix of more than 140 commands and agencies for the Department of Defense.
A 25-year career Army officer, Col. Gadson's life is a portrait of courage in the face of great adversity. In May 2007, as commander of the 2nd Battalion, 32nd Field Artillery, Col. Gadson's greatest challenge came in Iraq, where an Improvised Explosive Device (IED) attack cost him both legs above the knees and normal use of his right arm and hand. Despite this, Gadson remained on active duty in the Army and continued to inspire many with his message of courage, perseverance, determination and teamwork. Refusing to be defined by the proverbial "hail of bullets," he has since drawn upon the lessons of Pride, Poise and Team, learned as a West Point linebacker, and applied them to his life, career and family.
Commissioned as a 2nd lieutenant of Field Artillery in 1989 from the United States Military Academy at West Point, Greg served in every major conflict of the past two decades, including Operations Desert Shield/Storm in Kuwait; Operation Joint Forge in Bosnia-Herzegovina; Operation Enduring Freedom in Afghanistan and Operation Iraqi Freedom. Greg served in various assignments throughout the world. He dedicated himself to leading the Soldiers, civilian employees and family members in living the Army Values of Loyalty, Duty, Respect, Selfless Service, Honor, Integrity and Personal Courage. Greg is a passionate advocate for wounded warriors, veterans and those with disabilities; sharing his experience and perspectives on several board of directors and advisory committees.
In 2007, Tom Coughlin, New York Giants head coach, asked Gadson to meet with the then-struggling team. Gadson talked to the players about service, teamwork, duty, perseverance and adversity. His message resonated and the New York Giants defeated the 18-0 New England Patriots in Super Bowl XLII. Greg made his silver screen debut in 2012 as a lead actor in the blockbuster movie Battleship; where he portrayed a war-injured veteran that helped save the world from an alien invasion. In 2015, he completed season one of The Inspectors, an educational television series on CBS.
Greg continues a very energetic and dynamic lifestyle where he continues to serve his nation as an entrepreneur and managing partner of Patriot Strategies, LLC, a government services company. He is also an accomplished photographer/artist and remains active in cycling, skiing, skydiving and scuba.
Greg's military awards include the Distinguished Service Medal; Legion of Merit (2); Bronze Stars (3); Purple Heart; the Meritorious Service Medal (3) and the Army Commendation Medal (3). He is a graduate of Command and General Staff College at Fort Leavenworth, Kansas; and holds masters degrees in Information Systems from Webster University; and Policy Management from Georgetown University. He holds an honorary Doctorate of Laws from Webster University.
×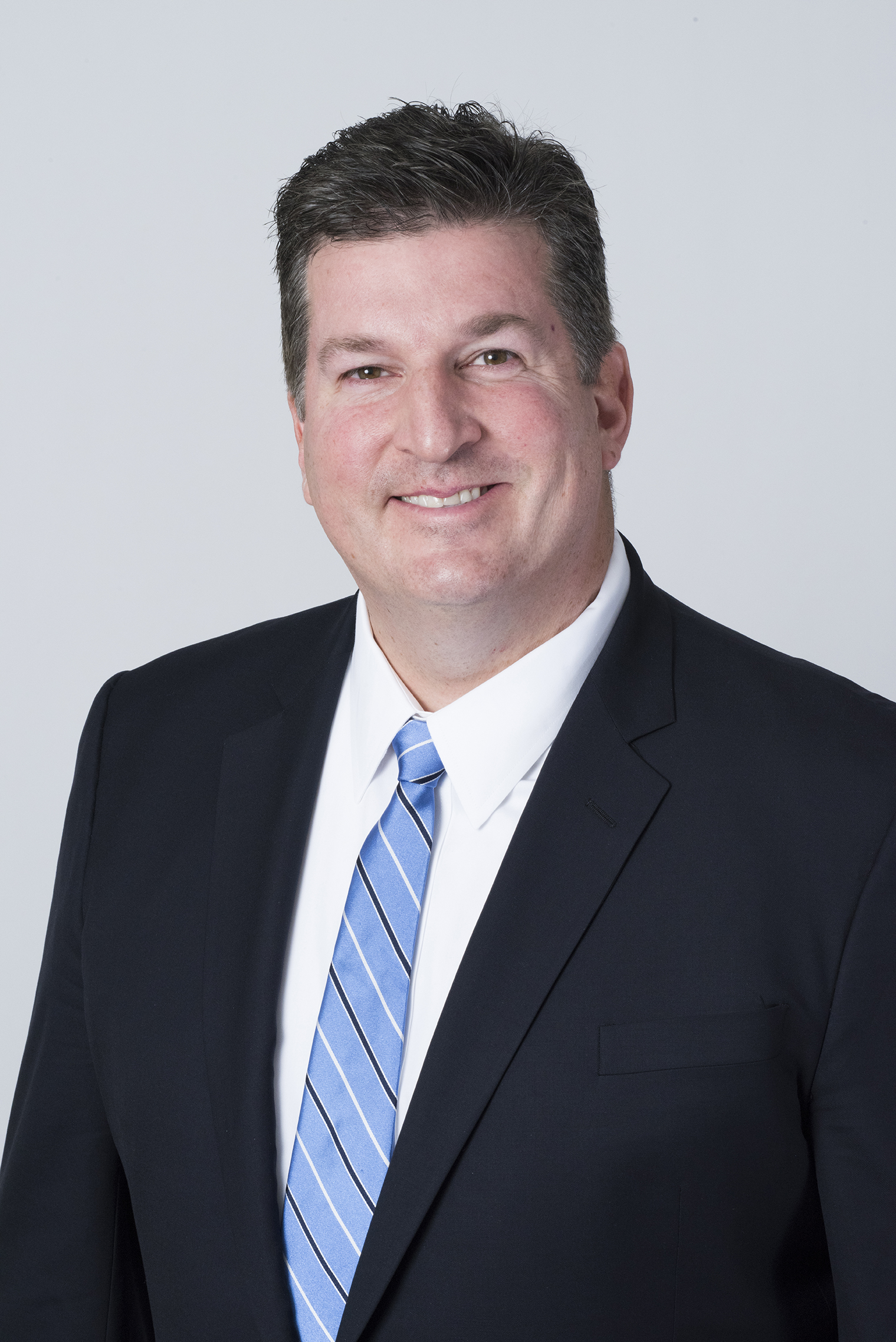 Christopher K. Hummel

Christopher K. Hummel was appointed Senior Vice President and Chief Marketing Officer in 2016. Prior to United Rentals, Mr. Hummel served as the chief marketing officer of Schneider Electric SE, with responsibility for the development and implementation of Schneider's global marketing strategy. Mr. Hummel has more than two decades of senior management experience, having previously held senior sales and marketing positions at Unify, SAP and Oracle. He holds a master's degree from the Fletcher School of Law and Diplomacy at Tufts University, as well as a bachelor's degree from Tufts University.
×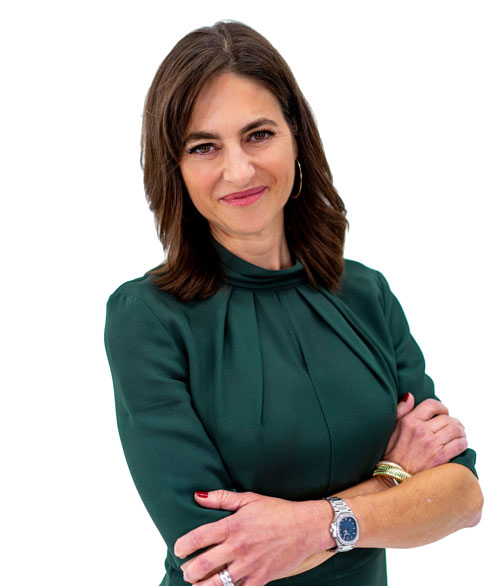 Sylvie Légère

Sylvie Légère is laser-focused on developing innovative solutions that unite people for the common good and advance the next generation of change makers. An entrepreneur and nonprofit founder, Sylvie's passion for women's empowerment and inclusion was motivated by her own experiences stepping out of her comfort zone to seize opportunities.
Sylvie has more than 20 years of experience working in roles in technology, process, and change management at Fortune 500 companies in the United States and Canada including Accenture, JP Morgan Chase, and TD Ameritrade. An avid cyclist, she was the co-owner of the Higher Gear Bike Shops in Chicago's North Shore (which she later sold) and co-founded Foov Fitness, an app that uses immersive technology to help people with intellectual disabilities stay physically active.
An Advocate for Women in Leadership and Policy Education
As the co-founder of The Policy Circle, Sylvie helps to bring together women in the same community to learn from fact-based research and strengthen their voices in public policy dialogue. By coming together and deepening their understanding of the issues that women face in their communities, their states, and the nation, they feel heard, validated, and energized to come up with ways to influence policy.
While The Policy Circle is a non-profit, non-partisan group, it firmly believes that public policy should foster creativity in an open economy and the government should spend tax dollars responsibly. The Policy Circle calls a truce on divisive social issues. Sylvie also recently joined Poligage's investment council, the world's first online marketplace for public policy insights and government affairs services.
A commitment to Economic and Leadership Development
Sylvie is a member of the Economic Club of Chicago, the Chicago Club, American Enterprise Institute National Council and a board member of Solve.is, an online platform that connects job seekers living in disenfranchised communities with the resources they need to overcome barriers to employment. Additionally, Sylvie has collaborated with the National Urban League (Quad County affiliate) and the Minority Business Development Agency, which promotes the growth and expansion of minority-owned businesses, to contribute toward the development of women leaders of color. Most recently Sylvie became an Investor in the First Women's Bank.
×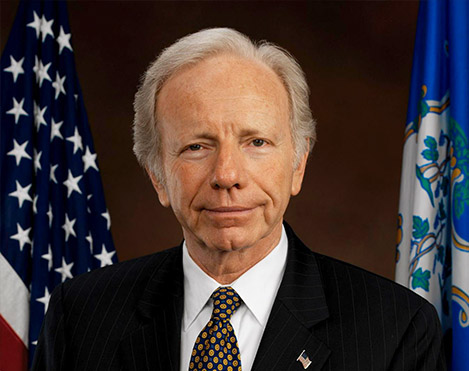 Joe Lieberman

Now Senior Counsel at the law firm of Kasowitz, Benson, Torres, and Friedman in New York, Joseph I. Lieberman was for 24 years a member of the U.S. Senate from Connecticut. At the end of his service in January 2013, he was Chairman of the Homeland Security and Governmental Affairs Committee, and a senior member of the Armed Services Committee. Through both Committee positions, he became a leader in protecting the security of the American people and supporting American international leadership. Senator Lieberman is known as a national leader who works across party lines to get things done and who speaks his conscience regardless of the political consequences. Before his election to the Senate in 1988, Senator Lieberman served 10 years in the Connecticut State Senate and 6 years as Connecticut's Attorney General. In 2000 he was the Democratic candidate for Vice President of the United States.
Senator Lieberman is married to Hadassah Freilich Lieberman. Together they have four children and 13 grandchildren.
"The sacrifices of the young men and women who have served our country so well must never be forgotten. In fulfilling its mission to help service members take their next steps forward, SoldierStrong makes clear in very concrete and meaningful ways we haven't forgotten their sacrifices, nor have we forgotten our obligations to them. I'm pleased to join the SoldierStrong Advisory Board to support this mission and help expand its reach to all those veterans who need our support."
– Senator Joseph I. Lieberman
×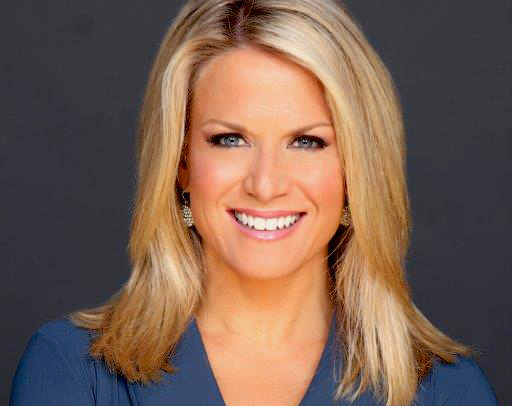 Martha MacCallum

Martha MacCallum of the Fox News Channel and her co-anchor, Bill Hemmer can be seen weekday mornings from 9-11 am on "America's Newsroom."It is the top-ranked program in its timeslot and is consistently in the top ten for all cable news programming, outperforming all of the competition's PRIMETIME programming.
Martha MacCallum is an integral part of Fox's Election Team – covering 4 cycles of midterm elections and 3 Presidential elections in '04, '08, and 2012. She has interviewed President Obama, Mitt and Anne Romney, Senator John McCain, Laura Bush, and an extensive list of presidential and congressional candidates on the campaign trail. Her wide-ranging interviews include General David Petreaus, Rudy Guiliani, and New Jersey Governor Chris Christie.
She has also covered major international and national stories including the terror attack at the Boston Marathon, The Royal Wedding, Hurricane Katrina, the funeral of Pope John Paul II. She can often be seen on Fox News in primetime, and in weekly segments with Bill O'Reilly and is a frequent guest on IMUS in the morning. In addition to her work with SoldierStrong, Martha has highlighted numerous military achievements on America's Newsroom. Her coverage has included the accomplishments and personal stories of The Green Beret, Navy Seals, and has had extensive coverage of medal winners for extreme bravery in Afghanistan. Including interviews with Navy Seal Rob O'Neil and Medal of Honor Dakota Meyer.
At NBC, she covered business news and reported from the floor of the New York Stock Exchange. She was the anchor and editor, of CNBC's "Checkpoint," an evening news program focusing on the War on Terror. A frequent contributor to "The News with Brian Williams," and NBC's "Today," show, she was twice the recipient of the Gracie Allen Award, given by the Foundation for American Women in Radio and Television.
MacCallum joined the Advisory Board of SoldierStrong in 2014.
Watch an exclusive interview with Martha MacCallum and Chris Meek, Founder of SoldierStrong.
×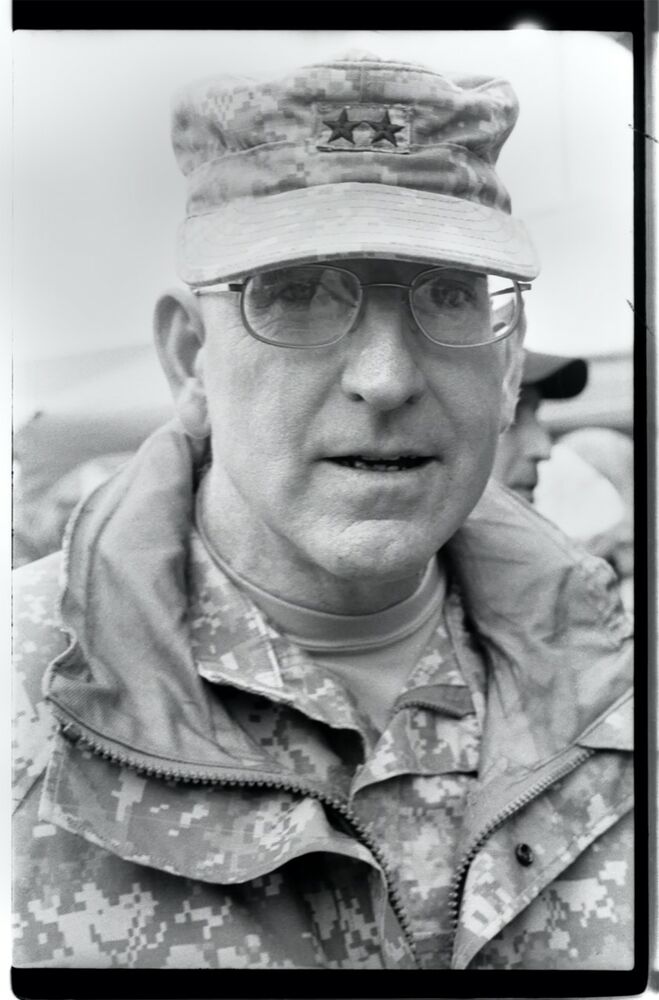 Major General Gregg F. Martin, U.S. Army (Ret.)

Gregg F. Martin, Ph.D., Major General, US Army (Retired), served on active duty for 36 years, until May 2015. He is a combat veteran, Bipolar Survivor, Airborne-Ranger-Engineer qualified soldier, and Army Strategist. He holds a Ph.D. and two masters degrees from MIT, masters degrees in national security strategy from both the Army and Naval war colleges, and a bachelor's degree from West Point. He commanded an engineer company, battalion, the 130th Engineer Brigade in combat during the first year of the Iraq War in 2003-04, including the attack from Kuwait, up the Euphrates River Valley, to Baghdad and beyond. He served multiple overseas tours, and, as a general officer, commanded the Corps of Engineers Northwest Division, was Commandant of the Army Engineer School, commanded Fort Leonard Wood, was Deputy Commanding General of Third Army/US Army Central, Commandant of the Army War College, President of National Defense University, and Special Assistant to the Chief of Engineers. He was awarded the Distinguished Service Medal (twice), the Bronze Star Medal, and the Combat Action Badge. He is married with three sons, two of whom are Army combat veterans, and one an artist. His daughter-in-law is also an Army combat veteran. His wife is an "Army brat" and heroine for persevering through their Army career and surviving and overcoming their bipolar ordeal, which has been the toughest fight of their lives. They live in Cocoa Beach, FL, where he is writing, speaking, and sharing his story of "battling bipolar disorder" to help save lives and stop the stigma.
×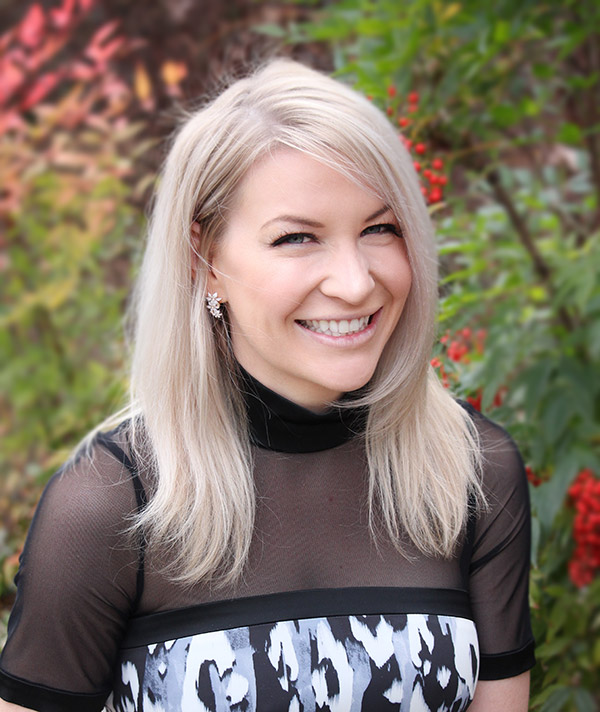 Meaghan Mobbs

Meaghan Mobbs is a clinical psychology predoctoral fellow at Columbia University where she researches, speaks, and writes extensively about modern day military and veteran issues. The lead blogger of Psychology Today's only military and veteran centered blog, The Debrief, her work also appears in Task & Purpose, Chronicles of Higher Education, Clinical Psychology Review, and various other publications. A clinician-in-training, Meaghan specializes in working with veterans in therapy. A Tillman Scholar and George W. Bush Institute Scholar, Meaghan is a West Point graduate, former Army captain, and Afghanistan veteran. She holds a Masters degree in Forensic Psychology from George Washington University and is the recipient of numerous scholarships and awards. Currently, she is a Presidential appointee to the United States Military Academy, Board of Visitors.
×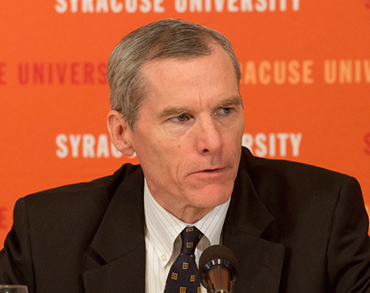 Robert B. Murrett

Robert B. Murrett is a professor on the faculty of the Maxwell School of Citizenship and Public Affairs at Syracuse University, and serves as the Deputy Director of the Institute for National Security and Counterterrorism (INSCT) at the University. He is also a member of the Board for the Institute for Veterans and Military Families, and is responsible for a series of ongoing research projects between the University and the Syracuse Veterans Administration Medical Center.
Previously, Murrett was a career intelligence officer in the U.S. Navy, serving in assignments throughout the Pacific, Europe, and the Middle East through his thirty-four years of duty, retiring in the grade of Vice Admiral. His duty stations included service as Operational Intelligence Officer for the U.S. Pacific Fleet, Assistant Naval Attaché at the U.S. Embassy in Oslo, Norway, and Director for Intelligence, U.S. Joint Forces Command. For the last ten years, he served as Vice Director for Intelligence, U.S. Joint Chiefs of Staff, Director of Naval Intelligence, and Director of the National Geospatial-Intelligence Agency (NGA). He holds an undergraduate degree from the University of Buffalo, and a masters degree from the Walsh School of Foreign Service at Georgetown University.
×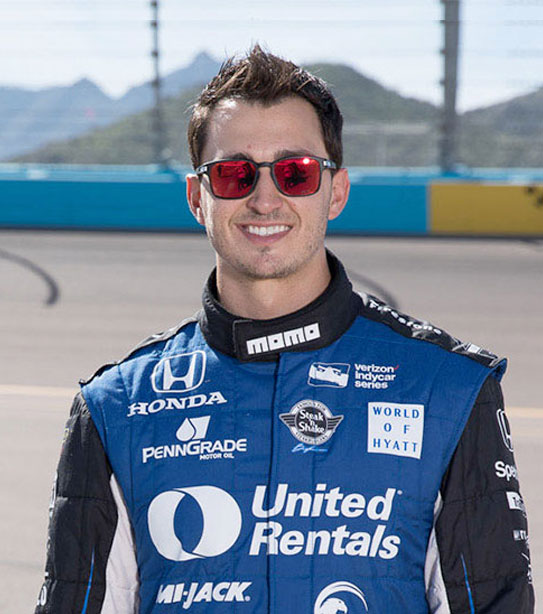 Graham Rahal

"Graham Rahal has played a unique role for SoldierStrong for years – both as a generous fundraiser on and off the track and as an ambassador who graciously shares his platform to share our organization's story with more and more people each year," said Chris Meek, SoldierStrong co-founder and chairman. "Graham is more than a fearless racecar driver. He's a proven entrepreneur and an extraordinary philanthropist. His decision to join our advisory board further demonstrates his deep, personal commitment to the brave men and women who have sacrificed so much in defense of our liberties and security."
Rahal and his wife, Courtney, support SoldierStrong through their charity, the Graham and Courtney Rahal Foundation. Since 2018, the foundation's Drivers Tournament and Vino For Vets initiatives have raised $630,683. As part of the Rahal Letterman Lanigan Racing team he also raises funds for SoldierStrong through the Turns for Troops program. Through its generosity as the team's major sponsor, United Rental donates $50 to SoldierStrong for every lap that Rahal completes during the racing season. In 2021, Rahal completed 1,587 laps, raising $79,350 for SoldierStrong. Since its inception in 2016, Turns For Troops has raised $1,465,027.
"I am blessed to have a career that I'm not only passionate about but that also allows me to benefit veterans – America's true heroes – in a life-changing way. I'm grateful to be in the company of organizations like SoldierStrong and United Rentals in our commitment to give back to our country's veterans who provide us with the power of hope and show us what it means to persevere," said Rahal, who has six wins and 28 podium finishes during his INDYCAR SERIES career.
Rahal Letterman Lanigan Racing is co-owned by Graham's father, Bobby Rahal, winner of the 1986 Indianapolis 500. In 2007, in just his third Champ Car race, Graham Rahal became the youngest-ever podium finisher in Champ Car history after finishing second in the Grand Prix of Houston. He made his 2008 series debut in the season's second race, which he won to become the youngest driver at the time to win a major American open-wheel race at age 19 years, 93 days. He began the 2009 season by taking pole position at St. Petersburg, becoming the series' youngest-ever polesitter aged 20 years, 90 days.
He drove in his first Indianapolis 500 in 2008 as the merger of competing racing series resulted in the creation of the INDYCAR SERIES. He has finished in third place at Indianapolis in 2011 and 2020 and has finished in the top 10 in four of his 14 starts at the fabled speedway. Rahal also was a co-driver of the winning Rolex 24 at Daytona car in 2011.
×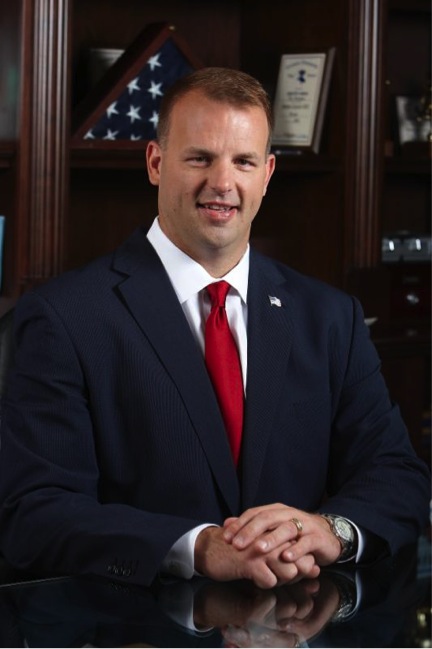 Jon D. Runyan

Jon D. Runyan served as a Member of the United States House of Representatives from January of 2011 until his retirement in January of 2015. Representing New Jersey's Third Congressional District, Congressman Runyan served his constituency on three key committees: the Armed Services Committee, the Veterans Affairs Committee, and the Natural Resources Committee.
Jon was born in Flint, Michigan, where he was an accomplished high school athlete, and earned a scholarship to the University of Michigan to play football, becoming the first person in his family to attend college. In 1996, Jon was drafted by the Houston Oilers (now the Tennessee Titans), and in 2000 signed with the Philadelphia Eagles, where he enjoyed a successful career as an offensive tackle for nine seasons.
He retired from the NFL in 2010. Jon is heavily involved in numerous charities and organizations that benefit the South Jersey/Philadelphia area, including the New Jersey Special Olympics, the American Red Cross, the Juvenile Diabetes Foundation, the USO, the Armed Forces Freedom Ride and Habitat for Humanity.
He also served on the Board of the Alzheimer's Association of the Delaware Valley. Jon currently resides in Mount Laurel, New Jersey with his wife, Loretta, and three children, Jon Daniel, Alyssa and Isabella.
×
Donna E. Shalala

Donna E. Shalala is Trustee Professor of Political Science and Health Policy at the University of Miami.
Born in Cleveland, Ohio, Dr. Shalala received her A.B. degree in history from Western College for Women. One of the country's first Peace Corps Volunteers, she served in Iran from 1962 to 1964. She earned her Ph.D. degree from The Maxwell School of Citizenship and Public Affairs at Syracuse University.
She served as President of Hunter College of the City University of New York from 1980 to 1987; as Chancellor of the University of Wisconsin-Madison from 1987 to 1993; as President of the University of Miami from 2001 to 2015, and as President of the Clinton Foundation from June 2015 to March 2017.
In 1993 President Bill Clinton appointed her U.S. Secretary of Health and Human Services (HHS) where she served for eight years, becoming the longest serving HHS Secretary in U.S. history. At the end of her tenure, a Washington Post article described her as "one of the most successful government managers of modern times." In 2008 the Council on Excellence in Government named her one of the greatest public servants of the past 25 years.
She served in the Carter administration from 1977 to 1980 as Assistant Secretary for Policy Development and Research at the U.S. Department of Housing and Urban Development.
In 2007, President George W. Bush handpicked Shalala to co-chair with Senator Bob Dole the Commission on Care for Returning Wounded Warriors, to evaluate how wounded service members transition from active duty to civilian society. In 2009 she was appointed chair of the Committee on the Future of Nursing at the Institute of Medicine of the National Academy of Sciences.
Dr. Shalala has more than four dozen honorary degrees and a host of other honors, including the 1992 National Public Service Award and the 1994 Glamour magazine Woman of the Year Award. In 1992 BusinessWeek named her one of the top five managers in higher education and U.S. News & World Report named her one of "America's Best Leaders" in 2005. In 2008 President Bush presented her with the Presidential Medal of Freedom, the nation's highest civilian award, and in 2010 she received the Nelson Mandela Award for Health and Human Rights, which recognizes individuals for outstanding dedication to improving the health and life chances of disadvantaged populations in South Africa and internationally.
She is a member of the Bipartisan Policy Center, Task Force on Defense Personnel; a member of the Blue Ribbon Study Panel on Biodefense, Hudson Institute; and a member of the Advisory Committee, Caring for Military Families: Elizabeth Dole Foundation.
One of the most honored academics of her generation, Shalala has been elected to seven national academies: National Academy of Education; the National Academy of Public Administration; the American Academy of Arts and Sciences; the American Philosophical Society; the National Academy of Social Insurance; the American Academy of Political and Social Science; and the National Academy of Medicine. She was elected to the Council on Foreign Relations in 1982.
×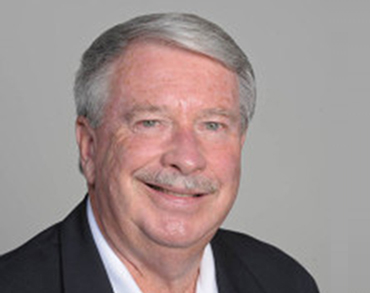 F. William Smullen III

×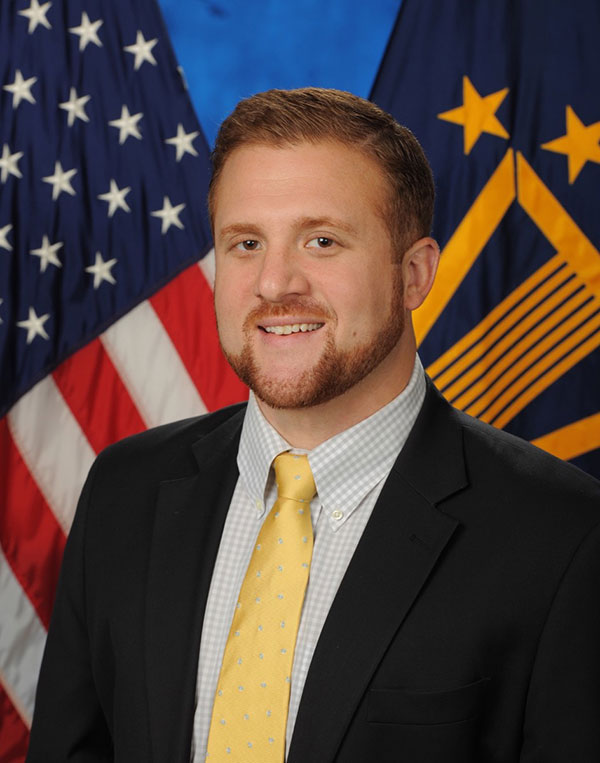 Christopher Syrek

Christopher Syrek serves as the Senior Director of Government Relations for the GENETWORx (A subsidiary of Recovery Centers of America) where he oversees government affairs and advocacy efforts for the company at both the Federal and State level.
Prior to joining GENETWORx, Christopher served as the Deputy Chief of Staff at the Department of Veterans Affairs (VA) from 2018 to 2021 helping oversee the greatest transformation of the department since the post World War Two era. During his tenure, VA implemented historic changes in healthcare eligibility via the MISSION Act, a significant expansion for caregivers benefits, a complete revamp of the appeals process for VA benefits, a new electronic health records system and significant changes to VA's efforts to tackle the challenges of mental health and suicide prevention.
Before being appointed as Deputy Chief of Staff, Christopher served VA as the Director of State and Local Government Relations overseeing the department's outreach to State and Local Government Officials.
Originally from the state of Connecticut, Chris spent a number of years working on state political campaigns before serving as a lobbyist for the Connecticut Associated Builders and Contractors and ultimately becoming the association's President prior to departing for his service in government.
Chris holds a Bachelors Degree from Roger Williams University and currently resides in Alexandria, Virginia with his wife Tori and their daughter Grace.
×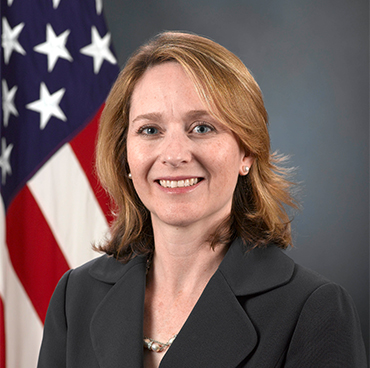 Kathleen Hicks

Kathleen Hicks is senior vice president, Henry A. Kissinger Chair, and director of the International Security Program at CSIS. She is a frequent writer and lecturer on U.S. foreign and security policy; defense strategy, forces, and budget; and strategic futures. From 2009 to July 2013, Dr. Hicks served as a senior official in the Department of Defense. Confirmed in May 2012 as principal deputy under secretary of defense for policy, she was responsible for advising the secretary of defense on global and regional defense policy and strategy pertaining to such areas as the Asia-Pacific and Persian Gulf regions, Syria, and Europe. She also served as deputy under secretary of defense for strategy, plans, and forces, leading the development of the 2012 Defense Strategic Guidance and the 2010 Quadrennial Defense Review and crafting guidance for future force capabilities, overseas military posture, and contingency and theater campaign plans.
From 2006 to early 2009, Dr. Hicks served as a senior fellow at CSIS, leading a variety of research projects in the national security field, including as part of the Center's Beyond Goldwater-Nichols series. She was a career civil servant in the Office of the Secretary of Defense from 1993 to 2006, serving in a variety of capacities and rising from Presidential Management Intern to the Senior Executive Service. Dr. Hicks has received numerous recognitions for her service in the Department of Defense (DOD), including distinguished awards from Secretaries of Defense Chuck Hagel, Leon Panetta, and Robert Gates and from the Chairman of the Joint Chiefs of Staff General Martin Dempsey and the 2011 DOD Senior Professional Women's Association Excellence in Leadership Award. She holds a Ph.D. in political science from the Massachusetts Institute of Technology, an M.A. from the University of Maryland's School of Public Affairs, and an A.B. magna cum laude and Phi Beta Kappa from Mount Holyoke College. She previously served as an ex officio member of the Board of Directors for the U.S. Institute of Peace and currently serves on the Board of Advisors for the Truman National Security Project. Dr. Hicks is also a member of the Council on Foreign Relations and an adjunct with the RAND Corporation.
×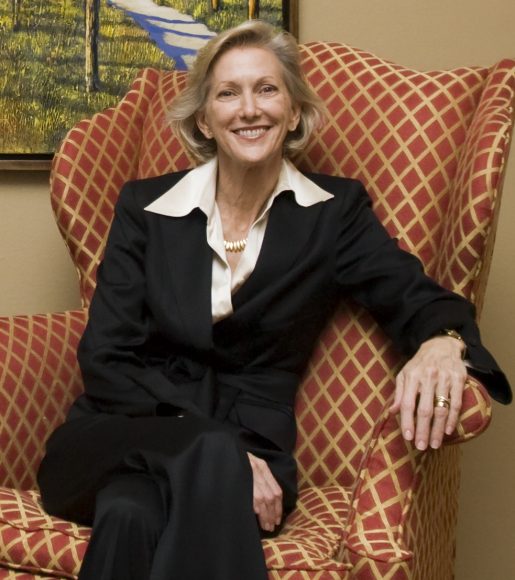 Nancy McEldowney

Nancy McEldowney is an academic administrator at Georgetown University. Prior to coming to Georgetown, she was an American diplomat and a member of the U.S. Foreign Service. She served as the Director of the Foreign Service Institute and the National Foreign Affairs Training Center from February 2013 until June 2017. In this capacity, she was responsible for professional training for the U.S. Department of State and other foreign affairs agencies. On July 1, 2017, she became Director of the Masters of Science in Foreign Service Program at the Walsh School of Foreign Service at Georgetown University.
×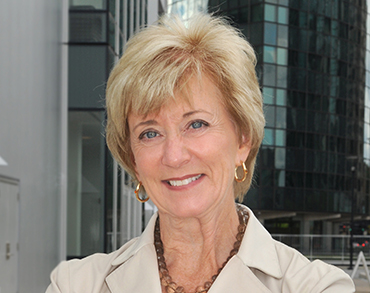 Linda McMahon

Linda McMahon is the co-founder and former Chief Executive Officer of World Wrestling Entertainment (NYSE: WWE), based in Stamford, Connecticut. She stepped down in 2009 to run for the U.S. Senate and was the Republican nominee to represent the people of Connecticut in 2010 and 2012.
As a business executive, McMahon helped grow WWE from a modest, 13-person operation to a publicly traded global enterprise with more than 800 employees in offices worldwide.
McMahon has been widely recognized as one of the country's top female executives. In 2014, she was honored by Fairfield/Westchester County Business Journal as one of its "Women Making an Impact." In 2013, she was named one of Moves Magazine's "Power Women." In 2007, she was named one of Multichannel News' "Wonder Women," recognizing her accomplishments as a leader in the cable television industry.
McMahon spearheaded a wide variety of community and charitable programs at WWE, including the company's Get R.E.A.L. educational and literacy programs. The Make-A-Wish Foundation has recognized WWE as a top wish granter, awarding it its highest honor in 2004. McMahon was appointed to the organization's National Advisory Council in 2005. Under McMahon's leadership, the WWE was the recipient of the USO of Metropolitan Washington's first ever "Legacy of Hope" award, in honor of Bob Hope, for its extensive support of our troops. In 2007, the company received the Secretary of Defense Exceptional Public Service Award for its support of deployed service members in Iraq and Afghanistan.
In 2009, McMahon served on the Connecticut Board of Education as an appointee of Governor M. Jodi Rell.
McMahon serves on the boards of Sacred Heart University of Fairfield, Connecticut; the Close Up Foundation, a Washington, DC-based nonprofit that works to educate and inspire young people to participate in our democracy; and American Corporate Partners, a New York-based organization that pairs returning veterans with mentors in the workforce. She also serves as President of the Advisory Board for Operation Helmet, which provides comfortable and protective helmet pads for U.S. combat troops serving in Afghanistan.
McMahon is an advocate for small businesses and continues to promote entrepreneurship, particularly among women. She advises global businesses as part of APCO Worldwide's International Advisory Council.
McMahon has been widely recognized for her numerous philanthropic contributions. She has most recently been honored with the Humanitarian Award from the Catholic Big Sisters & Big Brothers in New York City and the Spirit of Hope Award from Liberation Programs in Norwalk, Connecticut.
In 2014, McMahon received the Prescott Bush Award from the Connecticut Republican Party, the organization's highest honor. In 2013, she received the Public Service Award from the Women's National Republican Club.
McMahon is a graduate of East Carolina University. She and her husband, Vince, have two adult children and six grandchildren.
×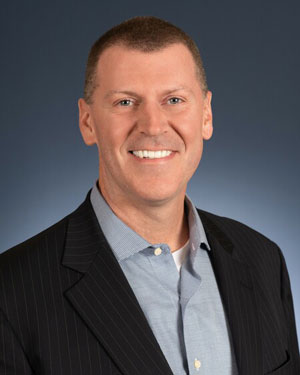 Christopher Meek
Chairman
Chris Meek is co-founder, chairman and CEO of SoldierStrong, a 501(c)(3) charitable organization that focuses on helping America's servicemen, women, and veterans take their next steps forward. He has been recognized for his work in philanthropy with the President's Call to Service Award (2011), March of Dimes Franklin Delano Roosevelt Outstanding Corporate Citizen Award (2012), Syracuse University's Orange Circle Award (2014), the ACT-IAC "Game Changer" Award (2020), and was named a "Face of Philanthropy" by the Chronicle of Philanthropy (2021).
In addition to Meek's work as a philanthropist, he has served as a financial services executive for over 25 years. He holds a BA in economics and political science from Syracuse University, an MBA in financial management from Pace University in New York City, and an MPA from the Maxwell School at Syracuse University. He is currently a doctoral candidate in organizational change and leadership at the University of Southern California.
Meek serves as an adjunct professor at the Maxwell School of Citizenship and Public Affairs at Syracuse University, where he teaches graduate and undergraduate courses on nonprofit management and board governance. He shares his experiences and discusses resiliency, empowerment, and leadership through adversity on his weekly podcast "Next Steps Forward with Chris Meek" via VoiceAmerica Talk Radio Network's Empowerment Channel. More information can be found at www.nextstepsforward.com. In 2022, Meek released his first book Next Steps Forward: Beyond Remembering, The Power of Action.
×

Scott V. Duffy*
Co-Founder
×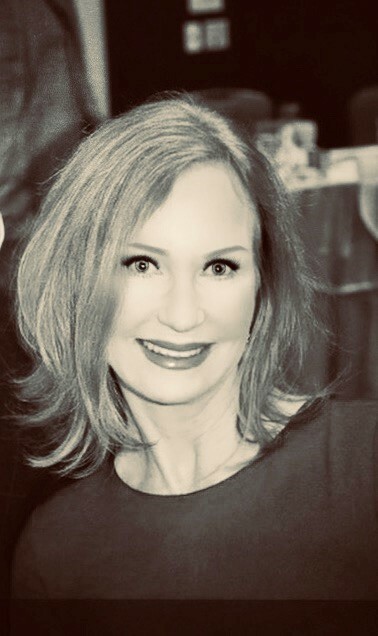 COL. Kimberly Moros
Vice Chairwoman
Kimberly Somerholter Moros, a retired 28-year U.S. Army colonel, serves as SoldierStrong's vice chairperson. Her background includes experience in crisis planning, crisis communications and influence planning, decision-making, development of strategic communications strategies and serving as a guest instructor at NATO School in Oberammergau, Germany. She completed her last six years of service at the United States Special Operations Command (USSOCOM) where she developed and implemented a strategic plan that positioned transitioning service members at the center of business objective attainment. In 2018, Kim was selected as a scholar at the George W. Bush Institute Veteran Leadership Program where she completed an in-depth study, "Women's Experiences in the Military and Why They Leave at a Higher Rate Than Their Male Counterparts and How These Experiences Affect Their Transition." In 2020, an article she co-authored with two other women veterans, "Emboldening the Next Generation of Women Warriors," was published on Military.com. Currently, Kim is a Senior International Engagement Advisor with Madison Springfield, Inc., within USSOCOM. In this role she develops and implements integrated and collaborative approaches to create and maintain deep connections with 26 international partners and executives to enhance strategic engagement and influence the impact within the USSOCOM community to increase international programs. She is also a member of The Policy Circle, a nonprofit organization focused on engaging and informing women to take ownership of solutions to areas of improvement in their communities. Kim has a Master of Education and Master of Sociology from Webster University in St. Louis.
×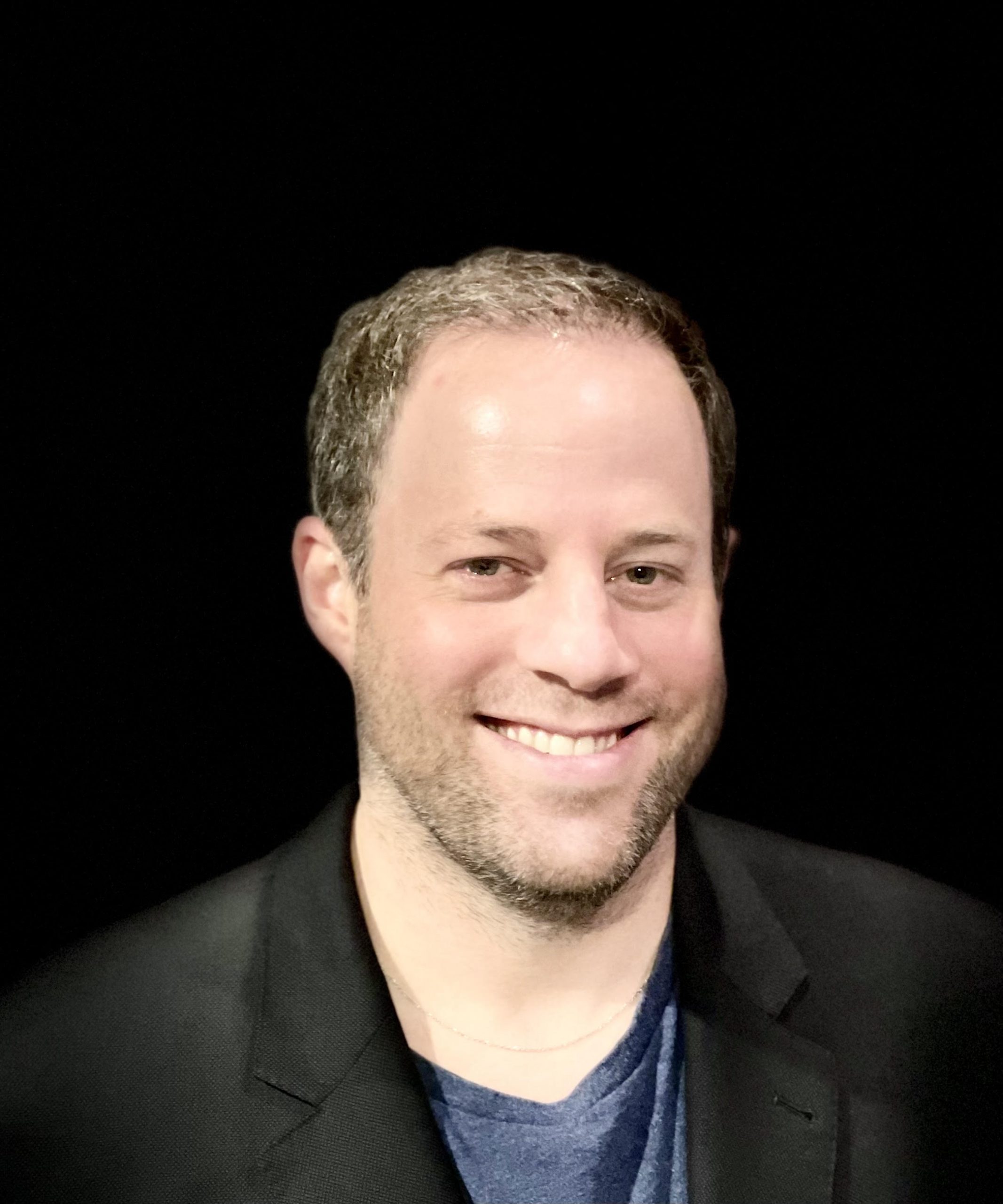 Jeremy Wien
Treasurer
Jeremy Wien is the Managing Partner of Moo Point Capital Management, a fund that focuses on the equity index volatility markets. Previously, he was a Portfolio Manager for Graham Capital Management and for Och Ziff (now Sculptor). Jeremy was the Head of VIX Trading for both JP Morgan and Société Générale, after beginning his career at Goldman Sachs. Jeremy graduated Cum Laude from Georgetown University's McDonough School of Business in 2006.
Jeremy lives in Mount Kisco, NY, with his wife, Sarah, daughters Falcon and Aspen, and three Great Pyrenees, Miley, Dave, and Bruce. Jeremy is an accomplished poker player, with 41 World Series of Poker cashes, including winning a WSOP Bracelet in 2018. He has been a member of Soldier Strong's Board since 2013.
×

William Colfer III
Director
×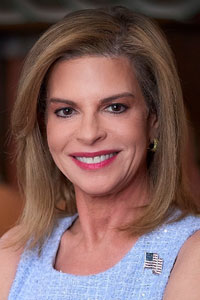 Leora R. Levy
Director
Leora Levy has supported our active duty troops and veterans since the early years of the wars in Iraq and Afghanistan. In one of her proudest accomplishments, Mrs. Levy organized a volunteer project to completely furnish the first two MTBI clinics for our wounded soldiers in Afghanistan at Bagram Air Force Base as well as in a remote Afghan location. She also served on the Board of Tower of Hope and supported ECADs, two organizations that provide service dogs to our wounded veterans.
She is proud to serve on the Board of Directors of Soldier Strong assisting its fundraising efforts and growth to the present day. Her involvement in the organization began during the early years when it was known as Soldier Socks, during the wars in Iraq and Afghanistan.
Mrs. Levy was Co-Chairman of the Board of the Bruce Museum of Art and Science in Greenwich, CT and served as a trustee there for many years. She also organized and successfully ran the campaign (a public-private partnership) called "Shelter Our Strays" to relocate and build a new Municipal Animal Shelter in Greenwich, CT. She continues to chair an Advisory Board that administers a fund to support the shelter. Mrs. Levy served on the Board of Adopt-a-Dog in Greenwich for many years as well as on other community volunteer boards and committees.
Mrs. Levy has also served the Town of Greenwich on Town Government Committees and Boards.
Her most recent project was to conceive, raise the funds and partner with the Color A Positive Thought Foundation and Willie Parker's 39 Legends Foundation to bring a 2 day professional football camp to Bridgeport, CT for kids from 10 to 16 years old. One hundred young people participated on the hottest weekend of the summer, and it was all free of charge to the kids!
Mrs. Levy's leadership in philanthropic activities began early in her life and has included multiple Jewish philanthropies in New York and Connecticut including the UJA-Federation of Jewish Philanthropies of New York and several of its agencies and divisions; the Holocaust Memorial Museum in Washington, DC where her husband, Steven Levy, served as a Trustee appointed by President George W. Bush; the Israel Air Force Center Foundation among others.
Over the years, Mrs. Levy has won numerous awards in recognition of her philanthropic work, including the First Annual Leora and Steven Levy Spirit Award from Soldier Strong.
As the Republican National Committeewoman from Connecticut since 2016, Leora Levy is a proud member of the Republican National Committee. She has spent many years actively supporting and assisting Republican candidates and party organizations nationwide. She was the Republican Candidate for US Senate in Connecticut in 2022.
Mrs. Levy graduated from Brown University and was one of the early women international commodity traders on Wall Street in her professional life. She and her husband, Steve, have lived in Greenwich for 35 years, having raised three sons and seven dogs. Leora Levy was born in Havana, Cuba and is fluent in Spanish and French. She grew up in Charlotte, N.C.
×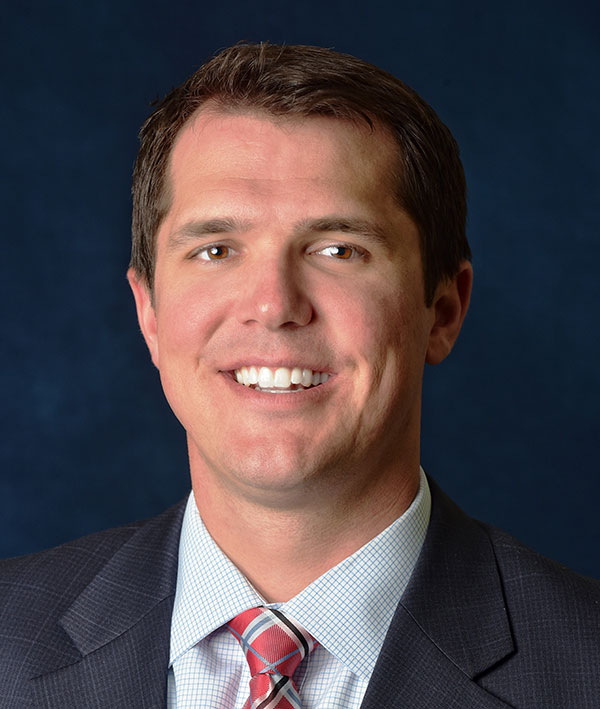 Tyler McAllister
Director
Tyler joined Marsh's Philadelphia team in November 2020 after a 6 year stint at another global brokerage firm. Within Marsh he focuses on emerging growth organizations with focus on SPACs, deSPACs, and public offerings. In the time he used to spend commuting, he now enjoys coaching his 9 year old son's soccer and basketball teams, 6 year old daughter's soccer team and trying to keep up with a 2 year old who has a passion for every sport. When not keeping up with the kids, he LOVES sharing the home office with his wife and her space heater. If he's ever able to find some free time, he enjoys golfing with friends, beach with the family and time on the bike.
×
Michele Merrell
Director
Michele Merrell is a senior level technology and telecommunications executive with 30 years experience in corporations ranging from start-up to mature, private, public and pre-IPO. She is currently the President of Merrell Consulting Group, a global marketing consulting consortium. She is an experienced practitioner in marketing, digital marketing, branding, advertising, social media, internet development, product marketing, public relations, crisis communications, public affairs, corporate communications, investor relations, and corporate social responsibility. She has worked on numerous mergers, acquisitions and joint venture agreements, as well as IPOs during her tenure. Her experience includes companies such as Tyco International, Brightstar, CSPI Technology Solutions, Thales eSecurity, Bellsouth, U.S. Cellular and others. She has held broad global responsibility across APAC, EMEA, LATAM and North America.
Since 2014, Michele has served on the Board of Directors for three international corporations. She is a National Association of Corporate Directors accredited Board Leadership Fellow.
Michele is on the international Board of Directors for the Global Telecom Women's Network (GTWN), and is the North America President for GTWN, an organization that actively promotes and mentors women in the global telecommunications and technology industries.
She speaks regularly both internationally and domestically on topics ranging from technology, entrepreneurship, marketing, business leadership, politics and women's issues.
Michele's achievements have earned her dozens of awards and recognition over her career for her business and leadership acumen.
"Women of Distinction Lifetime Achievement Award" from Celebrating Women International.
"Women of Distinction" Honoree, South Florida March of Dimes.
Florida Statesman Award for South Florida.
Florida Achievement Award from the Florida Commission on the Status of Women, part of the Office of the Attorney General, State of Florida.
The South Florida Business Journal's "Business Woman of Influence" award recipient.
The Diversity Journal "Woman Worth Watching" award.
Women of the Channel Power 100 Award and the Power 50 Women Solutions Providers by CRN Magazine.
A featured business executive in March Magazine, a women's executive magazine.
×
Darlene J. Rosenkoetter
Director
Darlene J. Rosenkoetter, Esq. is the Global Head of the Government Affairs and Public Policy team for S&P Global based in Washington, DC and has been with S&P Global for over 9 years. Darlene started her career at S&P Global in the S&P Global Ratings division before moving over to the Corporate level expanding her portfolio to cover all policy issues impacting the company. Darlene leads a global team who are based in Beijing, Brussels, Frankfurt, London and Washington, DC. Her team represents S&P Global on a wide range of policy issues focused on creating a welcoming business environment and business development in new markets, in protecting business operations and services against harmful legislation or regulations as well as promoting thought leadership content and enhancing brand identity and reputation management. She is a current Board Member for Soldier Strong, a charity dedicated to providing leading technology, mental health and educational opportunities for veterans and their families.
Prior to her time at S&P Global, she worked as Associate General Counsel at Capitol One, as Legislative Banking Counsel for Sen. Bob Corker (R-TN), and as Legislative and Regulatory Counsel at Consumer Bankers Association. During her tenure in Washington, she has been focused on financial services and capital markets policy and regulation. Prior to her work in Washington, D.C., she practiced law in Baltimore, MD as General Counsel at a real estate development firm while also obtaining her Maryland Real Estate Broker's License. Throughout law school and after graduation, she worked as one of the primary attorneys at Eugene A. Seidel, PA, a healthcare and insurance subrogation law firm.
She received her Bachelor of Arts from Elon College and her Juris Doctor from the University of Baltimore School of Law. She has served as a certified Mediator with specialty training in Bankruptcy issues. She has been a member of the Maryland State Bar since 2002.
×
Allison L.M. Stack
Director
Alli Stack, principal Stack Law & Mediation, PLLC, is an innovative problem-solver and strategic advisor with extensive Fortune 55 company level finance, human resources, legal, marketing, operational, and project/program management experience. With a passion for community service, she has served on a number of non-profit boards and has a proven track record driving meaningful results through novel solutions. Alli holds degrees from the University of Kentucky (BA), the University of San Diego School of Law (JD), and Indiana University, Southeast (MBA) and certifications in Mediation (NCRC) and Lean Six Sigma (black belt), and is honored to be both a Kentucky Colonel and an active member of DAR. She lives just outside Louisville, KY on a "mini-farm" with her husband and two children and enjoys reading, painting, and puzzles in her free time.
×
Zachary Sheinberg
Director
Zachary Sheinberg is the founder and Managing Partner of Wind Raven, LLC (www.windravenllc.com), a privately-held real estate investment, development and advisory company based in New York, NY. Wind Raven focuses opportunistically on industrial and hospitality value-add assets, special situations and development projects in New England, south Florida and other destination markets in the United States. Prior to founding Wind Raven, Mr. Sheinberg was the Managing Director and Chief Operating Officer of HB Capital Group, LLC (www.hbcapital.com), a family real estate investment office based in Miami, Florida, which he helped launch. At HB, he oversaw acquisitions, development and asset management of a portfolio of hospitality, office, industrial and retail assets across the United States. Before working with HB, Mr. Sheinberg managed development projects and portfolio operating assets at The Witkoff Group (www.witkoff.com), a New York-based real estate investment and development company. At Witkoff, his principal focus was hospitality, residential and retail projects in New York and Miami. Prior to Witkoff, Mr. Sheinberg practiced law in the Real Estate Group at Stroock & Stroock & Lavan (www.stroock.com) in New York, where he advised large financial institutions and private real estate investors and developers on property acquisitions, developments and financings.
Mr. Sheinberg is licensed to practice law in the State of New York. He is a graduate of the undergraduate Joseph Wharton Honors Program at the Wharton School at the University of Pennsylvania, the University of Michigan Law School and the Wharton MBA Program. Mr. Sheinberg is a faculty member in the Finance Department at the University of Michigan Ross, where he teaches courses on real estate development and real estate finance. He is a former host of The Real Estate Hour on SiriusXM Channel 132, Business Radio and a former co-founder of Lanyard Stays, a New York-based hostel brand and management company.