SoldierStrong was built by and continues to exist because of generous support from our donors. We maintain a resolute commitment to our donors and the heroes we serve to direct as much as possible from each contribution to veterans who need it. Every contribution matters – each dollar we receive is put towards helping our veterans receive the technology to take their next steps forward!
Exoskeleton Device Donated to San Diego VA Will Help Rehabbing Vets
An incredibly expensive device just gifted to the San Diego VA will help literally lift up our injured veterans.
The device is called an Indego Therapy Exoskeleton made by a company called Parker.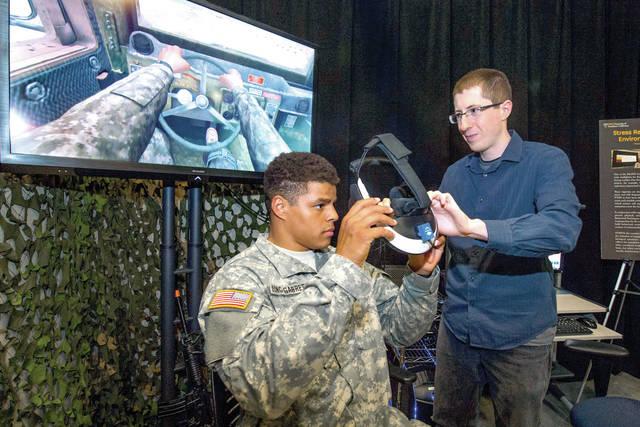 SoldierStrong uses ISU's VR facility to combat PTSD
Thursday's meeting at Iowa State University was a parallel track to that initiative. As SoldierStrong staff researched how they could get involved in the mental health arena and focus on technology— which has been the organization's strength in recent years— they located a number of experts, several of whom gathered at ISU for the meeting along with representatives from Iowa State.