PREVENTS #MoreThanEverBefore
National Challenge
We asked our Veterans to share with everyone what they are doing to stay mentally active during this time. See what Vets like Laura have been doing.
WHAT ARE YOU DOING TO TAKE CARE OF YOUR EMOTIONAL WELL-BEING?
Show us what works for you! It might be yoga, painting, running, singing, video chat with loved ones, walking your dog, baking, or movie time with your family; one size doesn't fit all – but we all can practice things that help us maintain good emotional health during this challenging time.
Be creative, serious, funny, or touching. Tag #MoreThanEverBefore and #soldierstrong and nominate friends, colleagues, and family members to join the challenge.
Sharing your practices may just give someone who feels isolated or alone something that might work for them! Please help us reach those who are hurting by sharing what works for you!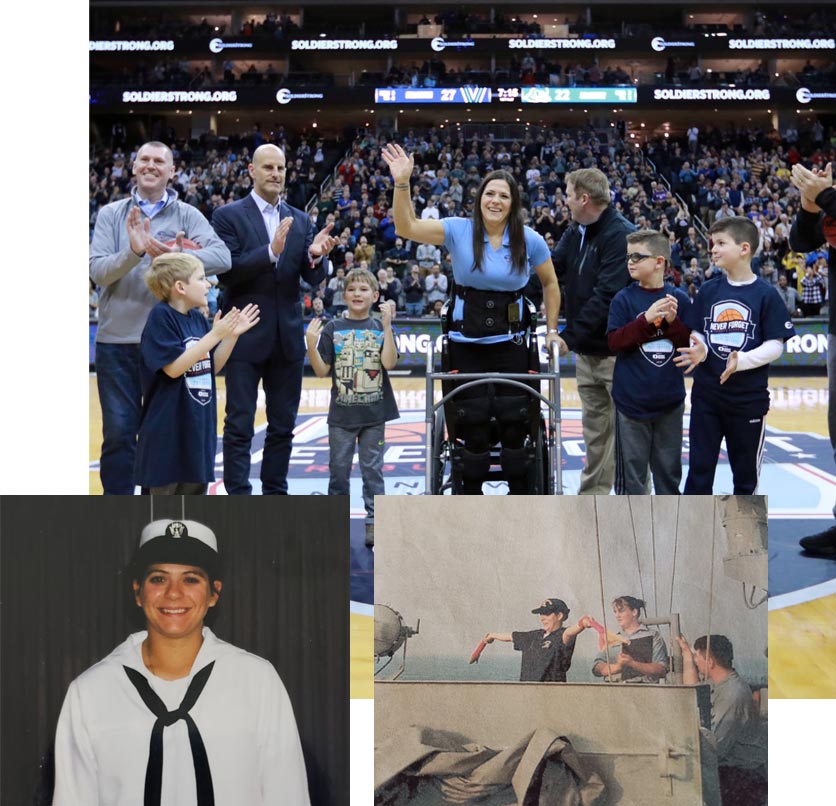 Born in Hackettstown, NJ and raised in Bangor PA, Laura joined the Navy as a signalman shortly after graduating high school. She completed her training at Naval Station Great Lakes prior to being assigned to the USS Moosbrugger (DD-980) stationed in Jacksonville, Florida. She spent 2 years onboard, received a promotion to petty officer 3rd class, and completed a deployment as part of the Standing Naval Forces Atlantic NATO operations. Laura ultimately was part of the decommissioning crew of DD-980 up to January of 2000, when she moved on to a new challenge.
Assigned to Pre-commissioning Unit for DDG-83 the USS Howard, she traveled to Bath, Maine to finish the acceptance process. She was a plank owner of the USS Howard as part of the commissioning crew in Galveston, TX. During that time, she was advanced to petty officer 2nd class. The Howard was assigned to be homeported out of San Diego, California. Laura looked forward to deploying in the Pacific, but tragedy took this opportunity away. As she was traveling onto Coronado Island, a man ran a stop sign struck her, and then fled the scene. She was paralyzed and spent the next several months rehabbing and learning how to function as a paraplegic. She remembers the hard words that were spoken at one point during her rehab "It is unlikely you will ever walk again."
She used those words as motivation from that point in 2002 to stay positive, keep active, and to keep her body in as best shape as possible.
Today this motivation and hard work had led her to have great success using the Indego exoskeleton device, donated by SoldierStrong.
To stand up and see people eye to eye again and to hear my children say "mom you're tall" is awesome and a life changing improvement.