PREVENTS #MoreThanEverBefore
National Challenge
We asked our Veterans to share with everyone what they are doing to stay mentally active during this time. See what our Vets have been doing.
WHAT ARE YOU DOING TO TAKE CARE OF YOUR EMOTIONAL WELL-BEING?
Show us what works for you! It might be yoga, painting, running, singing, video chat with loved ones, walking your dog, baking, or movie time with your family; one size doesn't fit all – but we all can practice things that help us maintain good emotional health during this challenging time.
Be creative, serious, funny, or touching. Tag #MoreThanEverBefore and #soldierstrong and nominate friends, colleagues, and family members to join the challenge.
Sharing your practices may just give someone who feels isolated or alone something that might work for them! Please help us reach those who are hurting by sharing what works for you!
About Rorke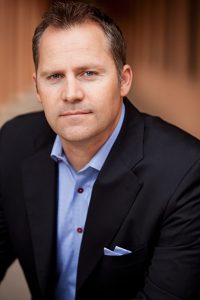 Commander Rorke Denver has run every phase of training for the U.S.Navy SEALs and led special-forces missions in the Middle East, Africa, Latin America and other international hot spots. He starred in the hit film Act of Valor, which is based on true SEAL adventures. His first book, the New York Times Bestseller: Damn Few: Making the Modern SEAL Warrior, takes you inside his personal story and the fascinating, demanding SEAL training program. In 2006, Denver was officer in charge of BRAVO Platoon of SEAL Team THREE in Iraq's Al Anbar Province in one of the most combat- heavy deployments of any regular SEAL team since Vietnam.
Denver was awarded the Bronze Star with "V" for valorous action in combat. He holds a Bachelor of Arts degree from Syracuse University, where he was an All-American lacrosse player and captain of the varsity lacrosse team. He earned a Master's Degree in Global Business Leadership from the University of San Diego. He is a highly sought after leadership consultant and speaker.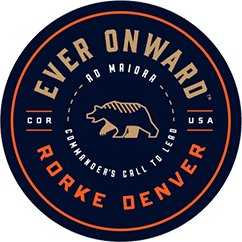 CDR Rorke Denver is a 'once-in-a-lifetime' communicator whose content is steeped in experience and rich in wisdom. CDR Rorke accepts engagements all over the world and speaks in a wide array of venues including small, intimate executive gatherings, large companies, and big arena-style conferences.
Learn more about Rorke and the amazing work he is doing for individuals everyday