SoldierStrong is grateful for the generosity of our supporters and business partners. While never has a partner ever expected something in return for their support, SoldierStrong believes returning that support can and should generate a greater end benefit for those we serve. It is to this end that SoldierStrong puts in overtime to generate opportunity in return for our partners. One such occasion, below, is providing our major supporters the opportunity to showcase their creations on the SoldierStrong shop. SoldierStrong not only receives generous support from the companies below, but in addition, a percentage or even all the profit generated from the sale of these item goes directly to our programs and directly supports our veterans.
"Shop for SoldierStrong's Cause!"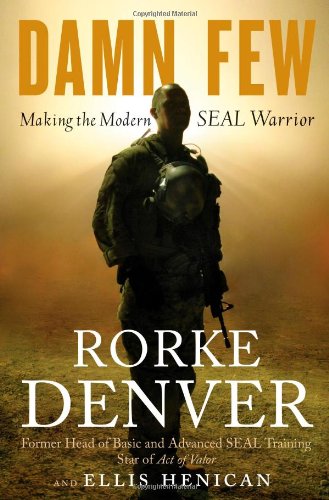 Damn Few: Making the Modern SEAL Warrior
Rorke Denver trains the men who become Navy SEALs–the most creative problem solvers on the modern battlefield, ideal warriors for the kinds of wars America is fighting now. With his years of action-packed mission experience and a top training role, Lieutenant Commander Denver understands exactly how tomorrow's soldiers are recruited, sculpted, motivated, and deployed.
Now, Denver takes you inside his personal story and the fascinating, demanding SEAL training program he now oversees. He recounts his experience evolving from a young SEAL hopeful pushing his way through Hell Week, into a warrior engaging in dangerous stealth missions across the globe, and finally into a lieutenant commander directing the indoctrination, requalification programs, and the "Hero or Zero" missions his SEALs undertake.