SoldierStrong is a dedicated charitable organization with a mission to support injured military veterans on their journey to recovery. They provide unwavering support, advanced physical therapy, and rehabilitation solutions. With initiatives like the SoldierSuit, which offers state-of-the-art rehabilitation devices including robotic exoskeletons, and BraveMind, which uses revolutionary VR therapy for post-traumatic stress recovery, SoldierStrong is committed to helping veterans take their next steps forward. They have also established the SoldierScholar program, granting educational opportunities to veterans, aiding their transition to civilian careers. SoldierStrong is not just about technology; it's about transforming lives and ensuring that veterans and their families have a brighter future.
Jon Runyan – Featured Speaker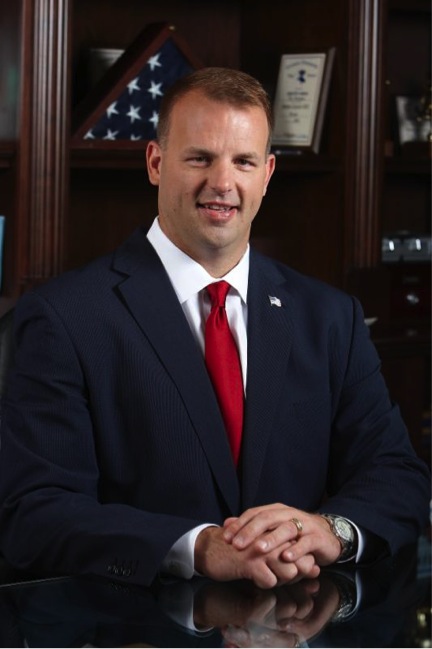 Jon D. Runyan served as a Member of the United States House of Representatives from January of 2011 until his retirement in January of 2015. Representing New Jersey's Third Congressional District, Congressman Runyan served his constituency on three key committees: the Armed Services Committee, the Veterans Affairs Committee, and the Natural Resources Committee.
Jon was born in Flint, Michigan, where he was an accomplished high school athlete, and earned a scholarship to the University of Michigan to play football, becoming the first person in his family to attend college. In 1996, Jon was drafted by the Houston Oilers (now the Tennessee Titans), and in 2000 signed with the Philadelphia Eagles, where he enjoyed a successful career as an offensive tackle for nine seasons.
He retired from the NFL in 2010 and currently serves as the NFL's Vice President of Policy and Rules Administration. Jon is heavily involved in numerous charities and organizations that benefit the South Jersey/Philadelphia area, including the New Jersey Special Olympics, the American Red Cross, the Juvenile Diabetes Foundation, the USO, the Armed Forces Freedom Ride and Habitat for Humanity.
He also served on the Board of the Alzheimer's Association of the Delaware Valley. Jon currently resides in Mount Laurel, New Jersey with his wife, Loretta, and three children, Jon Daniel, Alyssa and Isabella.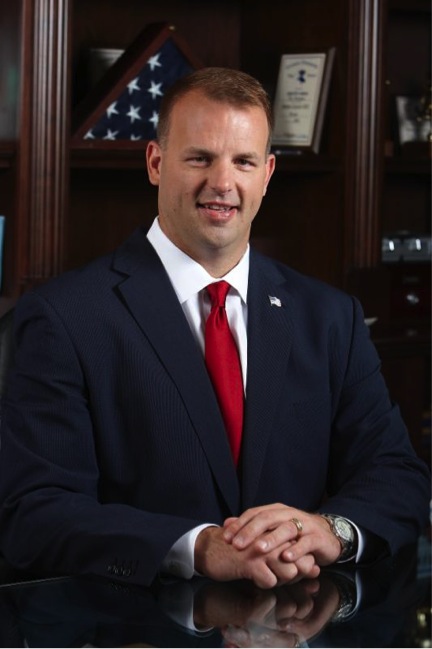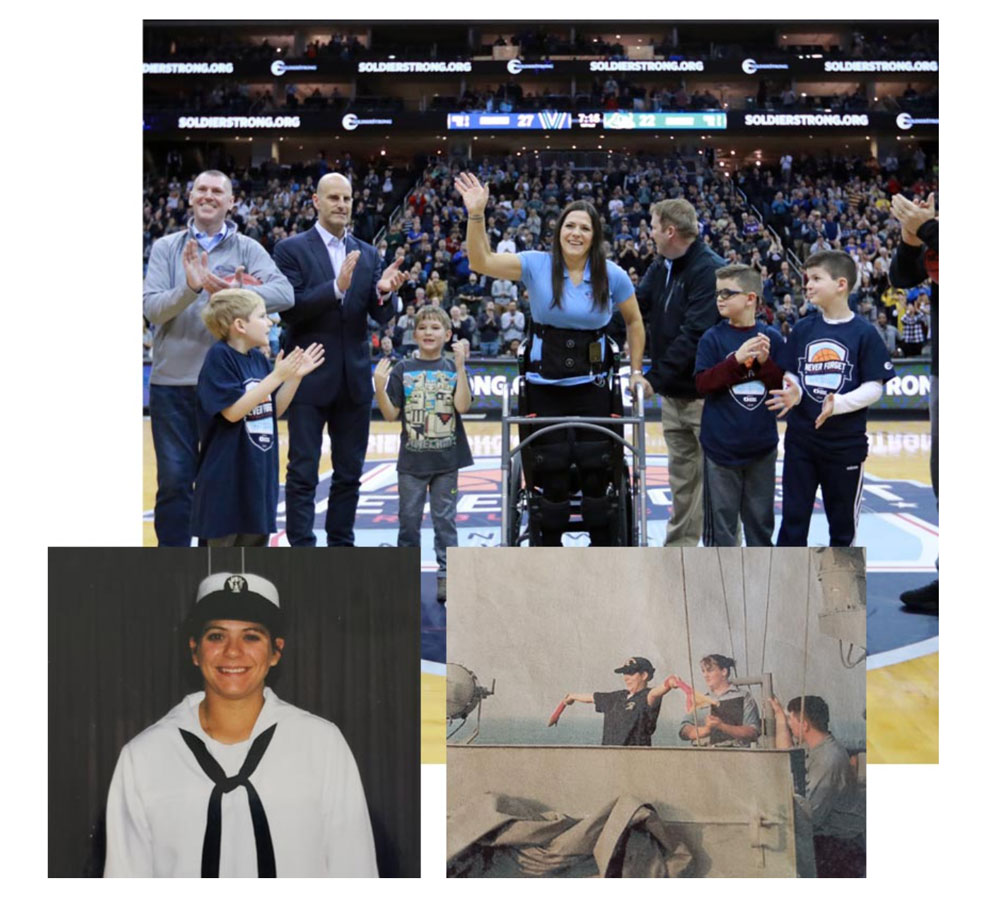 Laura Cowen joined the Navy as a signalman shortly after graduating high school. She completed her training at Naval Station Great Lakes prior to being assigned to the USS Moosbrugger (DD-980) stationed in Jacksonville, Florida. She spent 2 years onboard, received a promotion to petty officer 3rd class, and completed a deployment as part of the Standing Naval Forces Atlantic NATO operations. Laura ultimately was part of the decommissioning crew of DD-980 up to January of 2000, when she moved on to a new challenge.
Assigned to Pre-commissioning Unit for DDG-83 the USS Howard, she traveled to Bath, Maine to finish the acceptance process. She was a plank owner of the USS Howard as part of the commissioning crew in Galveston, TX. During that time, she was advanced to petty officer 2nd class. The Howard was assigned to be homeported out of San Diego, California. Laura looked forward to deploying in the Pacific, but tragedy took this opportunity away. As she was traveling onto Coronado Island, a man ran a stop sign, struck her, and then fled the scene. She was paralyzed and spent the next several months rehabbing and learning how to function as a paraplegic. She remembers the hard words that were spoken at one point during her rehab "It is unlikely you will ever walk again."
She used those words as motivation from that point in 2002 to stay positive, keep active, and to keep her body in as best shape as possible.
Today this motivation and hard work has led her to have great success using the Indego exoskeleton device. Laura serves as an Ambassador for SoldierStrong in an effort to ensure that other paralyzed and injured veterans like herself have access to this life-changing technology.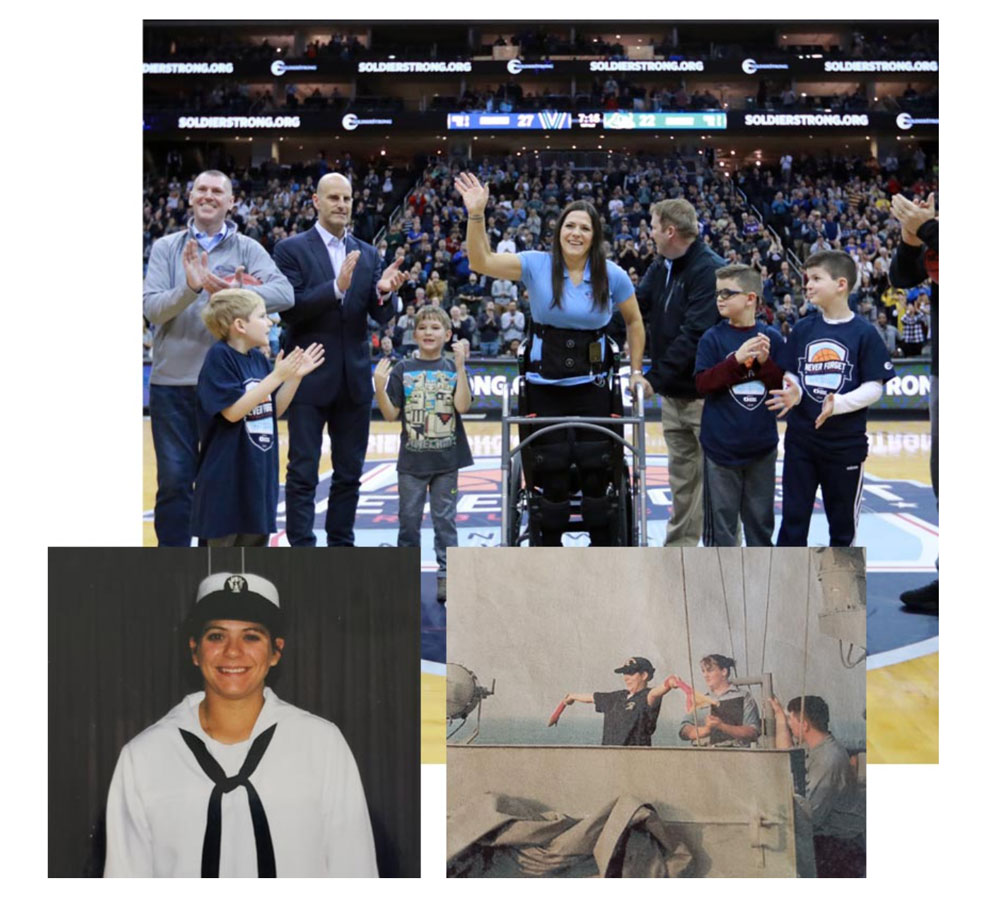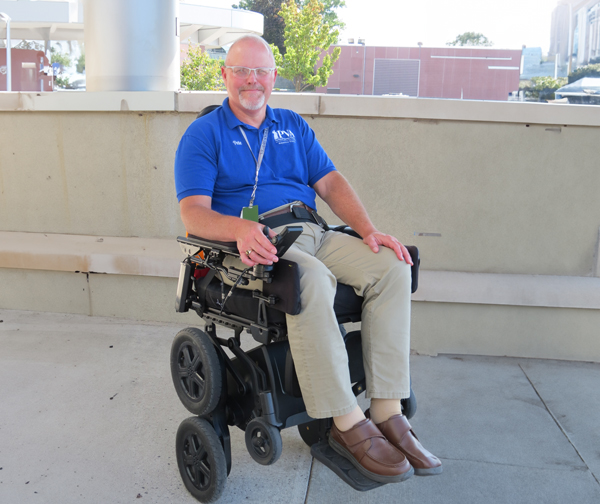 I am a veteran of the U.S. Army, having served on active duty from 1982 to 1986. My last duty assignment was as an Infantry Squad Leader with Co. B, 1st Bn. 504th Infantry, 82nd Airborne Division at Ft. Bragg, NC. I was also stationed at Ft. Lewis, Washington and Camp Kittyhawk in the Republic of Korea.
Following my military service I used my educational benefits to go to college where I earned degrees in Nursing and as a Physician Assistant. I worked as a Physician Assistant, mostly in primary care, for over two decades before having to retire due to complications of Multiple Sclerosis.
I am an active member of Keystone Chapter, Paralyzed Veterans of America, where I was recently elected to the Board of Directors. I also serve as a volunteer at the VA Medical Center in Wilkes-Barre, Pennsylvania.
I currently live in northeastern Pennsylvania with my wife, Lisa, who is also my caregiver.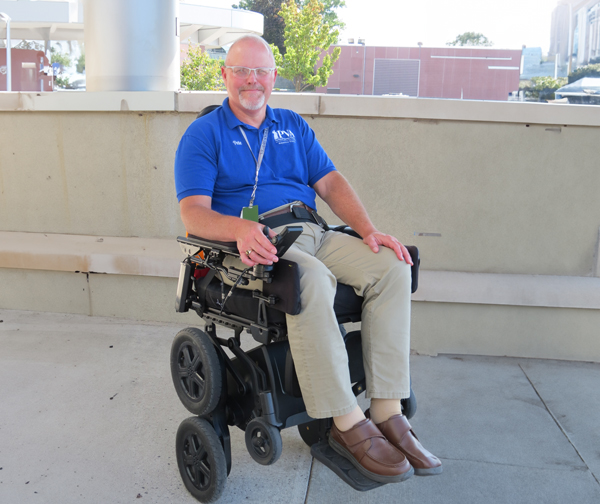 Tyler McAllister – SoldierStrong Director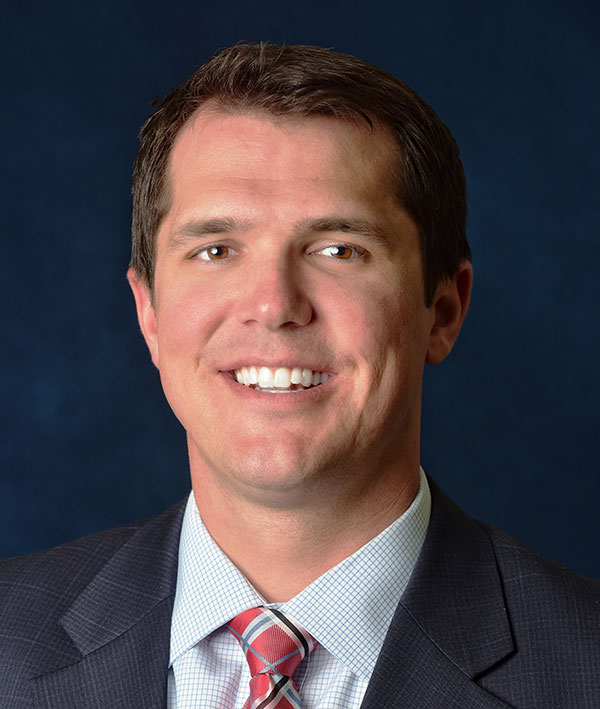 Tyler McAllister stands out not only as a seasoned expert in the global brokerage domain but also as a dedicated member of the Board of Directors for SoldierStrong. After joining Marsh's Philadelphia team in November 2020, following a 6-year tenure at another global brokerage firm, Tyler has honed his focus on emerging growth organizations, particularly in the realms of SPACs, deSPACs, and public offerings. Beyond his corporate commitments, Tyler's leadership role with SoldierStrong underscores his deep commitment to supporting veterans and their rehabilitation. Outside of his professional and philanthropic endeavors, Tyler is a devoted family man, actively coaching his children's sports teams and cherishing shared moments with his wife in their home office. In rare moments of leisure, Tyler can be found golfing with friends, enjoying the beach with his family, or cycling. Join us in celebrating Tyler's multifaceted contributions, both in the business world and in his unwavering support for our nation's heroes through SoldierStrong.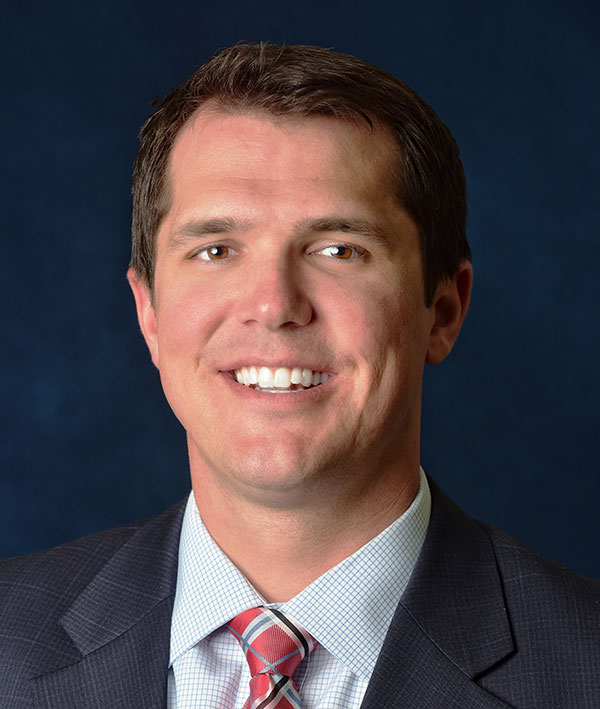 Chris Meek – SoldierStrong Chairman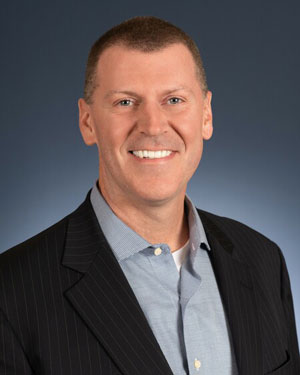 Chris Meek is co-founder, chairman and CEO of SoldierStrong, a 501(c)(3) charitable organization that focuses on helping America's servicemen, women, and veterans take their next steps forward. He has been recognized for his work in philanthropy with the President's Call to Service Award (2011), March of Dimes Franklin Delano Roosevelt Outstanding Corporate Citizen Award (2012), Syracuse University's Orange Circle Award (2014), the ACT-IAC "Game Changer" Award (2020), and was named a "Face of Philanthropy" by the Chronicle of Philanthropy (2021).
In addition to Meek's work as a philanthropist, he has served as a financial services executive for over 25 years. He holds a BA in economics and political science from Syracuse University, an MBA in financial management from Pace University in New York City, and an MPA from the Maxwell School at Syracuse University. He is currently a doctoral candidate in organizational change and leadership at the University of Southern California.
Meek serves as an adjunct professor at the Maxwell School of Citizenship and Public Affairs at Syracuse University, where he teaches graduate and undergraduate courses on nonprofit management and board governance. He shares his experiences and discusses resiliency, empowerment, and leadership through adversity on his weekly podcast "Next Steps Forward with Chris Meek" via VoiceAmerica Talk Radio Network's Empowerment Channel. More information can be found at www.nextstepsforward.com. In 2022, Meek released his first book Next Steps Forward: Beyond Remembering, The Power of Action.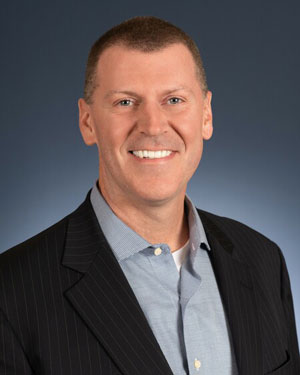 Join us on Wednesday, September 20 at The American Bible Society's Faith and Liberty Discovery Center to help veterans take their next steps forward!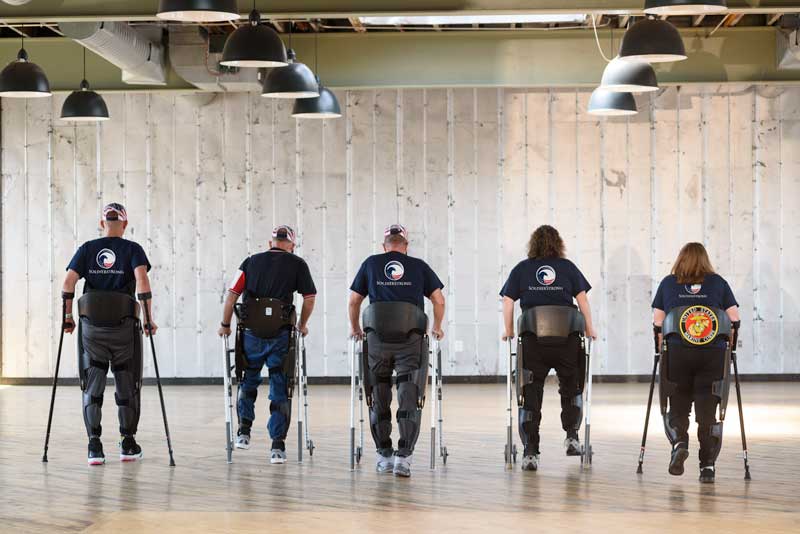 More Info about the event
Hosted by
Jacquie and Michael Cardone | Sara and Bill Dorman | Linda and Ken Koldenhoven

American Bible Society is a Christian nonprofit inviting all people to experience God through the Bible since 1816. As a founding member of United Bible Societies—a worldwide network of Bible Societies operating in more than 200 countries and territories—it works to ensure that everyone who wants to can access and engage with the Bible. Learn more about American Bible Society's specific ministries to audiences like U.S. Military members, believers in China, and hurting communities globally at AmericanBible.org.
The Faith & Liberty Discovery Center is an immersive, interactive attraction that invites visitors to explore the role of faith and the Bible in shaping our nation, from its founding though today. Learn more and get tickets at FaithandLiberty.org