[product_category per_page="12″ columns="3″ orderby="" order="" category="products"]
SoldierStrong is grateful for the generosity of our supporters and business partners. While never has a partner ever expected something in return for their support, SoldierStrong believes returning that support can and should generate a greater end benefit for those we serve. It is to this end that SoldierStrong puts in overtime to generate opportunity in return for our partners. One such occasion, below, is providing our major supporters the opportunity to showcase their creations. SoldierStrong not only receives generous support from the companies below, but in addition, a percentage or even all the profit generated from the sale of these item goes directly to our programs.
"Shop for SoldierStrong's Cause!"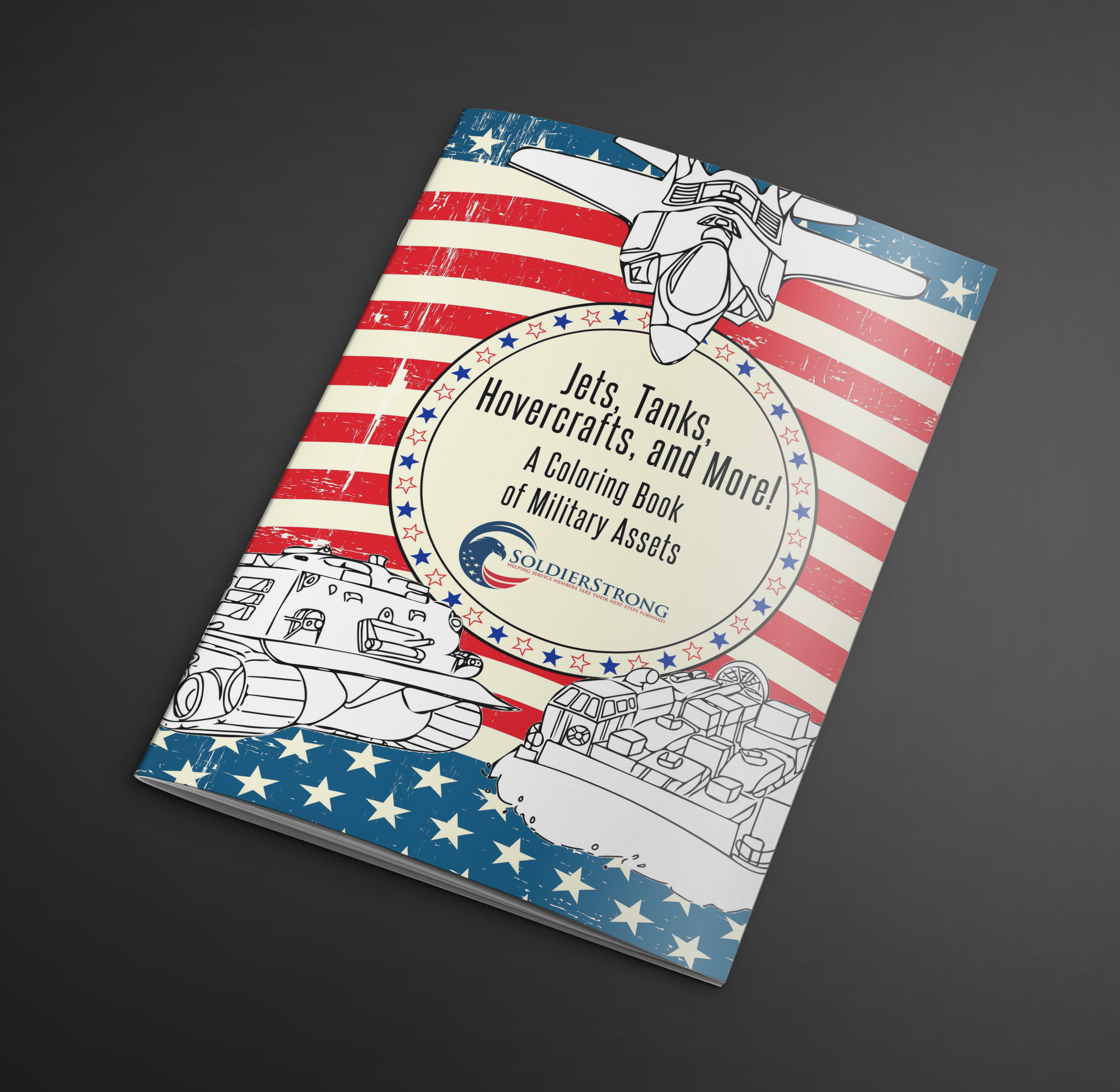 Parts Life, Inc. is proud to present 'Jets, Tanks, Hovercrafts and More! A Coloring Book Of Military Assets'. With a special emphasis on honoring military families, this coloring book provides children with the opportunity to color U.S. military assets while learning about the vehicles that help to protect us every day.