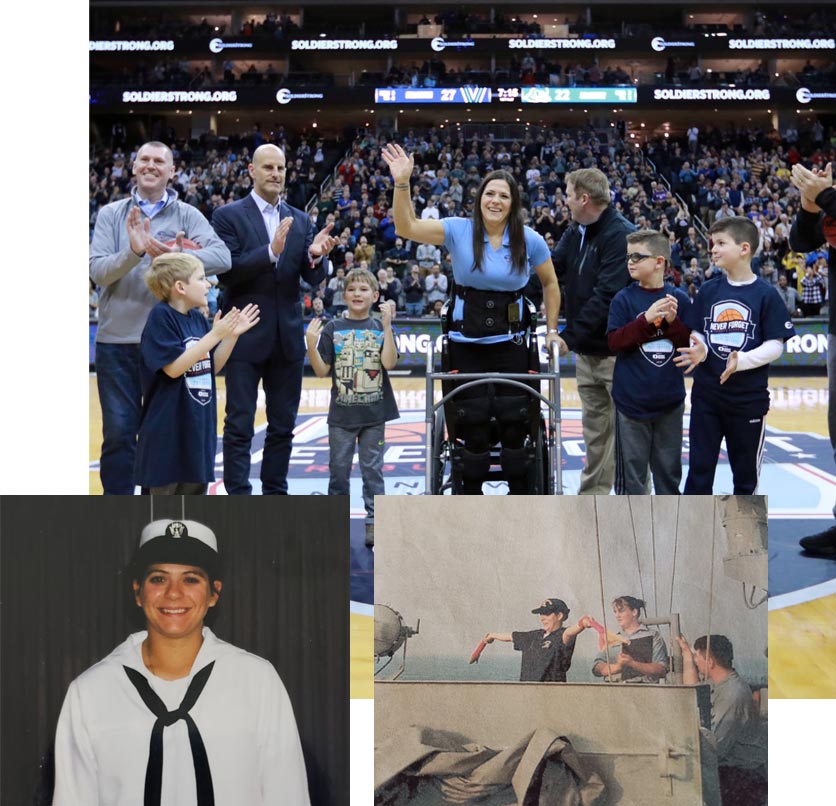 Women Warriors: Celebrating International Women's Month by Acknowledging Women Who Serve
By Chris Meek
As the co-founder and chairman of SoliderStrong, a national nonprofit dedicated to helping veterans lead better lives, I often have the pleasure and privilege to speak with our vice chairwoman, U.S. Army Reserve Colonel Kim Moros, about her overwhelmingly positive experience as a woman in the military.
Kim recently pointed out to me that in honor of International Women's Month, as we take the time to celebrate the achievements and contributions of women in our society, we must also remember to acknowledge the many accomplishments of the women warriors in the United States military.
Our conversations have provided me with a new perspective on the women who serve our country and the vast importance of a growing female presence within the service. But as Kim noted, "recommending women to serve is not as challenging as convincing talented women to serve longer."
Although nearly 20% of those in the U.S. Armed Services are women, they experience a lower retention rate than their male counterparts. There are a number of factors that contribute to women leaving the service and as the military places a continued emphasis on circumventing the reasons for female departures, it remains clear to me that it is important that as a society we acknowledge the many reasons that women join and ultimately stay in the service.
The military offers women professional development opportunities, the chance for travel and promotion, the ability to largely avoid the pay gap between genders, access to higher education and healthcare, experience leading diverse teams, both physically and mentally rewarding challenges and an environment conducive to cultivating a true and deeper sense of self-awareness. All of these positive experiences provide women with reasons to continue their service and eventually receive timely promotions, which Kim believes "will lead to our military witnessing a greater number of women than ever before serving at the executive level."
Kim also placed an importance on just how vital female service members are to the U.S. National Security and that the result of losing women from our formation may "not only compromise end strength but decrease combat effectiveness in all areas."
As a scholar who participated in the George W. Bush Institute's Veteran Leadership Program, Kim's project sought to collect valuable data surrounding the experiences of women serving in the military in order to identify the reasons for lower retention rates among women. Her project indicated to her that in order to address early female departures from the military, the Department of Defense should "create robust, intentional data-based outcome mentorship programs for all, but especially female service members, to impact retention and promotion rates."
Though some women may experience mentor-like relationships during their time in the military, there are still many women who do not. Kim believes that mentorship programs could fill this gap and could result in greater retention and a greater number of women serving in roles at senior and executive levels. An abundance of existing data and research concludes that private companies with displays of diversity at the executive level are more competitive and encounter higher profits. The same principles could likely be applied to the military and could easily be achieved with the implementation of thoughtful mentorship programs.
In addition to mentorship programs for women, it occurred to me that as a society we must also do our part to position women not only as the next generation of fighters but, perhaps more importantly, as the next generation of leaders. We must instill in women from the time they are young that they can excel in senior leadership positions and that they already have a proven track record of doing so. Just take Kim, for example, who rose in the ranks to become a Colonel in the U.S. Army.
I feel honored to have opportunities to take part in discussions with female military members like Kim in order to learn more about inclusion in our military and expand on the appreciation that I have for our female service members. I hope this month everyone takes the time to find moments or opportunities to not only celebrate the contributions of our female service members but to find ways – both large and small – to contribute to a society that emboldens women not only to serve but to continue their service for years to come.